News
Toy safety fears prompt BTHA to join CTSI's Retained EU Law Bill campaign
Posted 06/02/23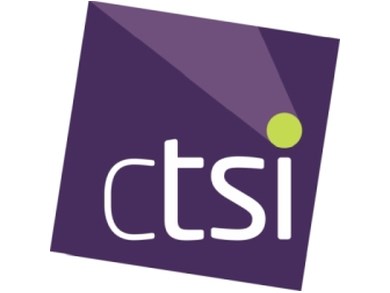 The toy industry body is concerned that important toy safety laws could be lost, putting children at risk and harming British businesses.
The British Toy and Hobby Association (BTHA) has joined forces with the Chartered Trading Standards Institute (CTSI) to call to remove the 2023 sunset clause in the government's proposed Retained EU Law Bill (REUL). 
The BTHA is the latest member of CTSI's Safeguarding Our Standards coalition, a group of individuals and organisations concerned about the implications of REUL. Under the government's proposed timetable for REUL, swathes of complex EU-derived legislation will need to be reviewed and rewritten before 31 December, 2023. 
Toy safety regulations are among the thousands of pieces of legislation which will be affected by REUL, and there is a risk that vital laws that keep children safe could fall through the cracks and no longer be enforceable if the government sticks to its current timetable.
There is also a danger that legitimate UK businesses will be harmed by ongoing uncertainty around REUL and its implementation, with further cost increases if product safety standards diverge from those upheld in international markets.
Kerri Atherton, Head of Public Affairs at the BTHA, said: "We share CTSI's concerns, particularly around REUL's timetable for the blanket sunsetting of EU-derived legislation at the end of this year.
"Toy safety is our number one priority and existing toy safety laws have been developed with the input and scrutiny of the reputable toy industry over many decades. The regulations that are in place are important for how legitimate toy businesses operate and our members rely on certainty around these regulations to bring safe products to market, and ultimately protect children from serious harm.
"We agree that legislation needs to be examined to ensure it is fit for purpose and in keeping with the needs of modern businesses and consumers, but remain concerned that under the REUL Bill, vital safety protections could fall away as it is not clear what the government's plan for the regulations are. Legitimate businesses need clarity from government that these regulations will be upheld."    
John Herriman, Chief Executive of CTSI, said: "Toy safety regulations are among the most important pieces of consumer protection law that Trading Standards enforce. They exist to protect children and, ultimately, save lives. Consumers need to be confident that the toys they buy for their children are safe; toy businesses need to be confident that the products they are manufacturing or selling fall within the law; and Trading Standards Officers need to be confident that the laws they enforce are coherent and fit for purpose.
"We continue to urge the government to rethink its plans around the implementation of REUL and to consider the harmful consequences of undermining important consumer protection laws."
The British Toy & Hobby Association (BTHA) was established in 1944 to represent the interests of British toy manufacturers and to raise standards of practice in the industry. The BTHA has previously sounded the alarm about the threats posed by dangerous toys being sold in the UK through online marketplaces in its 'Still toying with children's safety' report.
The Chartered Trading Standards Institute (CTSI) is a national not for profit established in 1881 which supports the UK's trading standards profession, and works to protect consumers and safeguard honest businesses. CTSI's members are engaged in delivering frontline trading standards services at local authorities and in businesses. www.tradingstandards.uk
Please contact CTSI Press Office: pressoffice@tsi.org.uk  for any queries. 
---