News
February news and policy round-up
Posted 24/02/23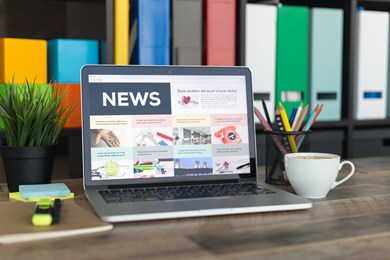 Tabling House of Lords amendments to the Retained EU Law Bill
The Retained EU Law Bill committee stage in the House of Lords begins this week. Ahead of these sessions, CTSI has partnered with Which? and other key partners from our Safeguarding Our Standards coalition to develop a briefing for Peers and to table a number of amendments to the Bill, with the invaluable support from our President Lord Jamie Lindsay and our Vice President Baroness Christine Crawley. Our joint briefing can be accessed on the CTSI website.
Making our concerns heard on vaping
Concerns around vaping, including non-compliant products and underage sales, continue to be of significant public interest and CTSI is working to raise awareness of the work Trading Standards teams are doing as well as campaigning for measures that can address some of these challenges. We have a number of updates in this area:
We have this week agreed a joint statement of advice to Trading Standards teams, alongside the Medicines and Healthcare Products Regulatory Agency (MHRA), in relation to issues about non-compliant Elf Bar products which were found in a Daily Mail investigation to be on sale. Please click here to access our statement issued to CTSI members (please note you will need to login to the CTSI members area to access the file).


Most recently, our Chief Executive John Herriman did a great interview on BBC Breakfast discussing the urgent need for stronger regulations on vaping and highlighting the vital work of Trading Standards in this area.


Currently, we are meeting with CTSI members and key stakeholders which will help to inform the development of a CTSI policy paper. Towards the end of next month we are going to be hosting a webinar on vaping - the objective of this webinar is to bring stakeholders together to debate and discuss the emerging issues surrounding non-compliant products and underage sales. CTSI members will be updated on this and invited to join once a date has been confirmed. 
CTSI raises concerns over fire risk in relation to products including E-bikes, E-scooters and Boxo Blenders
CTSI secured significant media interest with a warning around a rise in the number of fires caused by non-compliant e-scooter and e-bike lithium-ion batteries. The number of fires has surged by almost 150% over the past year, while firefighters in London alone attended 88 fires caused by e-bikes last year.
The story received coverage in The Sun, The Independent, ITV News and the Evening Standard. Christine Heemskerk, one of our Lead Officers for product safety, was quoted extensively, and we are now working with Electrical Safety First on follow up activities. Thank you to David Sanders for helping raise this issue with us. 
Separately we also supported the great work of our colleagues at Islington Trading Standards in raising awareness around product recall for Boxo Blender product in relation to concerns about fire risks caused by the product. This story was covered by several national media outlets including the Mirror.
Emerging issues – Food imports
CTSI issued a press release this week sharing our concerns with the National Farmers Union about how the UK is potentially vulnerable to illegal food imports due to inadequate controls and resourcing. This is an important issue that we will be speaking to stakeholders about over the coming months.
APPG on Consumer Protection: launching a new National Inquiry on "Online Marketplaces and Supply Chains"
Following the takeover of the secretariat for the All-Party Parliamentary Group (APPG) for Consumer Protection we are looking forward to our first AGM, which is taking place in March. The Group is Chaired by Yvonne Fovargue MP and through our work to support the Group we will be helping to drive important conversations, political engagement and facilitate cross party debates on a range of issues, while most importantly raising the profile of the Trading Standards profession.
The first project for the APPG will be a national enquiry looking at online marketplaces. CTSI and the APPG will be including a number of evidence sessions to seek the views of stakeholders and representatives from industry to gather views to inform a policy paper. If you have an interest in this area then please do not hesitate to contact the policy team.
Vegan and plant-based food
We are currently meeting with CTSI members, lead officers and stakeholders to produce a policy paper looking at vegan and plant-based food. The objective of this work is to raise awareness of the potential food allergen issues regarding Vegan and plant-based food, identify issues around labelling and legal definitions and to make any recommendations for policy changes to help improve issues identified as part of the research.
If you are interested in learning more about any of these projects, please contact Duncan Stephenson, Director of External Affairs at duncans@tsi.org.uk
---