News
New guidance launched for holiday caravan park owners and operators
Posted 09/03/23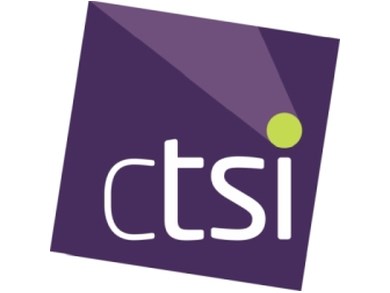 Chartered Trading Standards Institute (CTSI) and the Department for Business and Trade (DBT) publish guidance for holiday caravan park owners and operators.
Holiday parks can read the new guidance document "Holiday parks: Guidance for holiday park owners and operators selling holiday caravans/holiday lodges for private ownership" here.
Please find the joint statement below from CTSI and the NCC in response to the new government guidance:
The NCC – National Caravan Council – welcomes the government sponsored guidance titled 'Holiday parks' written specifically for holiday park operators to assist them in understanding, in practical terms, how existing consumer law is applied to the holiday park sector.

The guidance, which the NCC was pleased to comment on as part of a consultation exercise, covers all dealings and contracts with 'consumers' including those who, through an agreement, own a holiday caravan or holiday lodge pitched on a holiday park, or those who are going to buy one. It also includes situations that CTSI think are more likely or less likely to breach the law.

Commenting on the guidance NCC's Director General, John Lally, said:
"It is 18 years since Government (Office for Fair Trading) issued specific guidance for the holiday park sector. In the intervening years much has changed in the demand for holidays in the UK. The desire to own an easily accessible holiday bolt-hole by the sea or in the countryside grew as personal aspirations rose. During the pandemic the attraction of such a refuge that offered a safe, secure and 'socially distanced by design' escape increased, and it is important that parks can meet the growing expectations of those new to the market.

"The NCC welcomes this new guidance written specifically for park owners and operators to guide them through the complex avenues of contract law and fair-trading legislation as it applies to the holiday park sector.

"We fully support the clear, unambiguous information that the BEIS Business Companion series offers, and its no-nonsense approach to real-life practical issues park owners and operators face every day. The guidance on marketing and the sales process, the importance of using clear and transparent documentation (the contract) and helping new owners to understand the costs and obligations of becoming a holiday caravan or holiday lodge owner reflects our own earlier information to park owners/operators. We look forward to continuing to work with CTSI and BEIS in ensuring that the guidance is circulated amongst holiday parks as widely as possible".
Sue Steward, Head of Education and Training at the Chartered Trading Standards Institute said:

"We have consulted with stakeholders and key people from industry to develop this guide that sets out how consumer law could apply to businesses owning and/or operating holiday parks selling holiday caravans / lodges for private ownership.

"The guide covers contract law and unfair terms, fair-trading law, how to support caravan owners, understanding the legislation in place and much more. We have included some practical situations that we think are more likely or less likely to breach the law to help those owning or operating holiday caravan parks understand their legal obligations.

"We have valued the support from the NCC and we look forward to assisting in promoting the guide with their membership and networks."
Ends
The Chartered Trading Standards Institute (CTSI) is a national not for profit established in 1881 which supports the UK's trading standards profession, and works to protect consumers and safeguard honest businesses. CTSI's members are engaged in delivering frontline trading standards services at local authorities and in businesses.
www.tradingstandards.uk
CTSI Press Office: pressoffice@tsi.org.uk, 01268 582240
---