News
Government set to stamp out smoking in a generation
Posted 04/10/23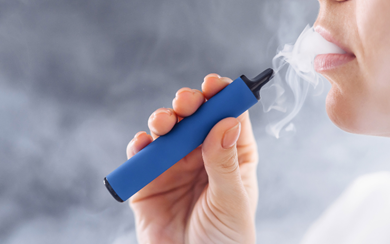 Government set to stamp out smoking in a generation
Trading Standards body welcomes £30 million in new funding for enforcement activity
The Chartered Trading Standards Institute (CTSI), the professional body representing those enforcing underage sales, has welcomed today's announcements about an increase in the age of sale for tobacco as well as a consultation on measures to reduce the appeal and availability of vapes to children. CTSI has long campaigned for urgent action and additional resources to stop underage use of vapes and tobacco products and has welcomed today's announcement.
During his speech at the Conservative Party conference today, the Prime Minister committed to creating a 'smokefree generation' by announced plans to implement stringent anti-smoking measures, closely mirroring the approach adopted by New Zealand last year. This policy would involve a gradual increase in the age at which cigarettes can legally be sold ultimately phasing out the ability to sell tobacco to anyone. This means that children currently 14 years old will never legally be sold a cigarette.
CTSI Director of External Affairs, Duncan Stephenson, said: "Effective age restriction is at the heart of the Government's plans to stamp out tobacco and clamp down on vaping, and it falls to Trading Standards to make this happen. We will be keen to better understand how this will work in practice, but we are pleased to see that the Government is committing significant funding to support enforcement, for Trading Standards, as well as to partners in Border Force and HMRC. This obviously needs to be on sustainable footing and we will seek clarification on what additional resources will be invested in Trading Standards. We are also pleased that the Government will be considering measures to minimise the appeal and sale of vapes to those underage - this has become a menace and huge burden to our Trading Standards teams across the country.
CTSI Lead Officer for Vaping, Kate Pike, said: "Trading Standards Officers are keen to see measures introduced to help reduce demand for vapes from children as well as support us in enforcing regulations to prevent sale to children and of illegal products. The devil is always in the detail with such measures and we look forward to providing our knowledge and expertise to ensure any new legislation is proportionate and enforceable."
ENDS
Chartered Trading Standards Institute (CTSI)

The Chartered Trading Standards Institute (CTSI) is a national not for profit established in 1881 which supports the UK's trading standards profession, and works to protect consumers and safeguard honest businesses. CTSI's members are engaged in delivering frontline trading standards services at local authorities and in businesses. www.tradingstandards.uk
Please contact CTSI Press Office: pressoffice@tsi.org.uk for any queries.
---