News
June news and policy round-up
Posted 30/06/23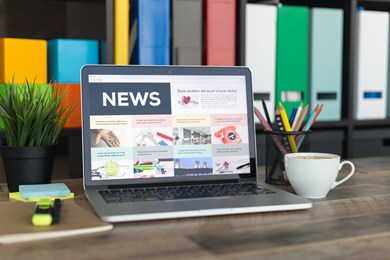 Dangerous products found on UK high street
CTSI conducted a product safety campaign with Salford City Council Trading Standards to explore the link between the cost-of-living crisis and whether consumers were being forced to buy cheaper products, and if that was putting consumers at risk from substandard and unsafe goods.
Salford Trading Standards made a number of test purchases from local stores and CTSI had a number of them tested. The most notable results were a bow-and-arrow set containing 100 times the legal limit of restricted phthalates and a fashion doll set containing 300 times the legal limit of restricted phthalates.
CTSI released the story during its annual Conference and managed to secure 255 pieces of coverage in print and online, including in print in The Telegraph, and online on The Independent and The Daily Mail
---
Facebook Marketplace tops list of most complained-about online retail platforms
CTSI published the results of a national survey revealing that Facebook Marketplace is the online marketplace that is causing Trading Standards and consumer protection professionals the most concern, with complaints about counterfeit, poor quality and potentially unsafe goods being sold.
CTSI's survey found:
Over half (53%) of Trading Standards Officers said Facebook Marketplace is the most-complained about online marketplace – more than all the others combined
The vast majority (90%) of Trading Standards Officers have been unable to take action against online marketplaces
Almost half (45%) cited a lack of cooperation from online marketplaces is a recurring problem
Nearly two thirds (63%) said the law as it stands is not fit for purpose
57% received no response when attempting to contact sellers on online marketplaces
59% said they have been unable to locate details about where third-party sellers on online marketplaces are based
29% said they are unable to deal with complaints about online marketplaces because of a lack of time and resources
The story secured 237 pieces of coverage in print and online, including The Daily Mail and The Independent
---
Cuts to Enfield Trading Standards risk endangering public safety and encouraging criminals
From autumn this year Enfield Council risks being the first Local Authority in the UK to no longer have a Trading Standards service. CTSI warned that this will leave the 330,000 residents of the borough with no one responsible for enforcing a whole host of laws aimed at protecting consumers and protecting standards for business practices. 
CTSI managed to secure some good coverage for this particularly concerning topic, including The Guardian, The Enfield Dispatch and Politics.co.uk
---
APPG on Consumer Protection: National Inquiry on Online Marketplaces and Supply Chains evidence sessions continue
The All-Party Parliamentary Group (APPG) on Consumer Protection, alongside the Chartered Trading Standards Institute (CTSI), has now launched a series of evidence sessions in Parliament as well as both public and CTSI member surveys. The APPG evidence sessions seek to identify challenges facing the UK supply chain and issues impacting consumers using online marketplaces. The Inquiry coincides with the recent publication from the Government of the Digital Markets, Competition and Consumers Bill and follows growing concern around the safety, reliability and standards of goods available to UK consumers.
Many of the UK's leading charities, consumer protection bodies and business groups have already, or will be giving evidence including Which?, Electrical Safety First, the British Toy and Hobby Association, National Trading Standards and the Office for Product Safety and Standards.
The Inquiry is ongoing with the two final evidence sessions being held in July. CTSI very much look forward to sharing the findings from the inquiry with you later this year.
You can read more about the APPG's National Inquiry on the CTSI website
---
Publication of CTSI Policy Paper on Linked Travel Arrangements
Earlier this month, CTSI published its policy paper Wish You Were Clear which looks at consumer and stakeholder views around Linked Travel Arrangements, and the essential information provided to consumers when booking holidays. The policy paper will be used to help inform Government thinking on whether or not there needs to be reform to the regulations.
You can find out more about CTSI's Wish You Were Clear policy paper on the CTSI website
---
Consumer attitudes to vegan and plant-based food
Following engagement with CTSI members, lead officers and stakeholders, a policy paper examining vegan and plant-based food has been drafted and CTSI is looking forward to publishing it shortly.
The objective of this work is to raise awareness of the potential labelling, food allergen and nutritional value issues regarding vegan and plant-based food, identify issues around labelling and legal definitions and make any recommendations for policy changes to help improve issues identified as part of the research.
---
CTSI continues to bring Trading Standards to the forefront of concerns around vaping
Issues surrounding vaping, including illegal products and underage sales, continue to be a persistent concern within the Trading Standards profession and of public interest. CTSI's campaign for government action and support of Trading Standards teams in this area is ongoing. Lead Officer for Vaping, Kate Pike, was featured in an article by The Guardian discussing illegal vapes on the UK market.
As you may already be aware, to further support our members, CTSI has created a Vaping Hub on the website which has been designed to be a one-stop-shop for all of the information, news and resources on vaping that you need. CTSI will be adding to this whenever there are relevant updates, so please bookmark the page.
Additionally, if you have any information or resources that you'd like us to add to the Vaping Hub please contact georgiec@tsi.org.uk
---
Retained EU Law Bill receives Royal Assent
The Retained EU Law Bill has now completed all Parliamentary stages in both Houses. On 29 June 2023 the Bill received Royal Assent, and is now known as the Retained EU Law (Revocation and Reform) Act 2023.
---