News
May news and policy round-up
Posted 26/05/23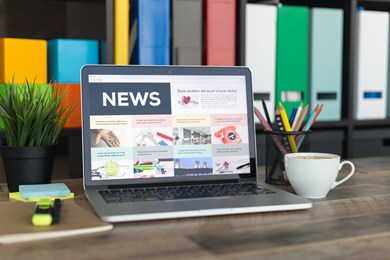 APPG on Consumer Protection: launching a new National Inquiry on Online Marketplaces and Supply Chains
The All-Party Parliamentary Group (APPG) on Consumer Protection, alongside the Chartered Trading Standards Institute (CTSI), has now launched a series of evidence sessions in Parliament as well as both public and CTSI member surveys. The APPG evidence sessions will seek to identify challenges facing the UK supply chain and issues impacting consumers using online marketplaces. The inquiry coincides with the recent publication from the Government of the Digital Markets, Competition and Consumers Bill and follows growing concern around the safety, reliability and standards of goods available to UK consumers.
Many of the UK's leading charities, consumer protection bodies and business groups will be giving evidence including Which?, Electrical Safety First, the British Toy and Hobby Association, National Trading Standards and the Office for Product Safety and Standards.
You can read more about the APPG's National Inquiry here.
Tabling House of Lords amendments to the Retained EU Law Bill
The Retained EU Law Bill is in the Commons this week to debate the amendments that have been put forward in the House of Lords. The Bill will then be passed back to the House of Lords on 6 June to discuss what amendments have been accepted or rejected by the Commons. We are keeping a close eye on the situation and will be taking advice from our President, Lord Lindsay and Vice President, Baroness Crawley on this matter. We will be keeping our members updated on the progress of this Bill.   
Continuing to make our concerns heard on vaping
Issues surrounding vaping, including non-compliant products and underage sales, continue to be a prevalent concern within the Trading Standards profession and of public interest. CTSI's campaigning for government action and support of Trading Standards teams in this area is ongoing. There are a few updates in this space: 
David Hunt, CTSI Lead Officer for vaping, was featured in a news story on ITV discussing the issues surrounding non-compliant products and underage sales.
Vaping has been a significant area of focus for CTSI and our members this year, with Trading Standards teams across the UK working tirelessly to address issues around the supply and sale of vapes to people underage and non-compliant vapes being sold by retailers. As you might already know, to further support our members we have created a brand new Vaping Hub on the website which we hope will be a one-stop-shop for all of the information, latest news and resources on vaping that you need. We will be adding to this whenever there are relevant updates, so we suggest you bookmark the page. Additionally, if you have any information or resources that you'd like us to add to the Vaping Hub please contact georgiec@tsi.org.uk 
Publication of CTSI Policy Paper on Linked Travel Arrangements
CTSI will shortly be publishing our policy paper, Wish You Were Clear, looking at consumer and stakeholder views around Linked Travel Arrangements, and the essential information provided to consumers when booking holidays. The policy paper will be used to help inform Government thinking on whether or not there needs to be reform to the regulations.
Consumer attitudes to vegan and plant-based food
Following engagement with CTSI members, lead officers and stakeholders a policy paper examining vegan and plant-based food has been drafted and we are looking forward to publishing it before the CTSI Annual Conference in June.
The objective of this work is to raise awareness of the potential labelling, food allergen and nutritional value issues regarding vegan and plant-based food, identify issues around labelling and legal definitions and to make any recommendations for policy changes to help improve issues identified as part of the research.
Caring for our animals
It was announced today (26 May) that the Animal Welfare (Kept Animals) Bill is set to be scrapped by the government after almost completing its passage through the House of Commons. The Animal Welfare (Kept Animals) Bill was a comprehensive piece of legislation designed to strengthen the legal framework for safeguarding the rights and welfare of certain kept animals that are in, exported from, or imported into the UK.
CTSI is deeply disappointed that the Kept Animals Bill is to be scrapped but we remain committed to campaigning for the inclusion of these safeguarding measures in legislation. We will continue our work in this area with the guidance of CTSI Lead Officer for Animal Health and Welfare, Stephanie Young. As we still want to see the welfare issues addressed, we will be raising questions to Government on the next steps.
To assist our policy project CTSI will be reaching out to members, carrying out public polling and building a coalition of stakeholders to support the project. In the upcoming weeks, CTSI will be sending a 'caring for our animals' survey out to members, we would really appreciate it if members with experience in this space would fill out this survey to aid us in our campaign and to help us better understand the challenges facing the Trading Standards Profession concerning animal welfare.
Lead Officer review
Ellie Newis, CTSI's new Policy and Research Executive, will be helping to lead a Lead Officer review, which is intended to find out what is working well, where we can provide additional support, and also review the portfolios to ensure that we have enough capacity and expertise in place and fill any gaps identified as part of the review. Ellie will be reaching out and setting up some introductory calls with Lead Officers in the coming weeks with more details.
---