News
Animal Welfare (Kept Animals) Bill set to be scrapped
Posted 26/05/23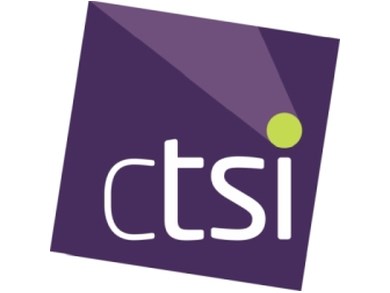 CTSI is deeply disappointed by the Government's decision to scrap the Kept Animals Bill
It was announced today that the Animal Welfare (Kept Animals) Bill is set to be scrapped by the government after almost completing its passage through the House of Commons. The Animal Welfare (Kept Animals) Bill was a comprehensive piece of legislation designed to strengthen the legal framework for safeguarding the rights and welfare of certain kept animals that are in, exported from, or imported into the UK.
The key animal welfare issues the Bill was set to address are:
Keeping primates as pets
Importation of dogs, cats and ferrets
Export of livestock
Dogs attacking or worrying livestock
Zoos
The Minister for the Department for Environment, Food and Rural Affairs (DEFRA), Mark Spencer MP insists that the government is still "fully committed" to cracking down on puppy smuggling and banning imports of young, heavily pregnant or mutilated dogs but that this will be achieved with a single-issue Bill rather than through the Kept Animals Bill.
British Veterinary Association President, Malcolm Morley said: "News that the Kept Animals Bill will not progress through parliament is extremely disappointing. This crucial legislation, and the package of measures it contained, would have prevented the immeasurable suffering of thousands of animals, by tackling puppy smuggling, the importation of dogs with cropped ears, live animal exports and the keeping of primates as pets."
CTSI Lead Officer for Animal Health and Welfare said: "Whilst recognising that the Kept Animals Bill was not the panacea to resolving several concerns regarding the laws for protecting animal welfare, the law, if enacted would have strengthened some of the existing rules. 
"It is disappointing that the Bill has been dropped and it is hoped that Government will continue conversations with all organisations with an interest in animal health and welfare to look for alternative ways that some of the proposals in the Kept Animals Bill can be made."
CTSI remains committed to campaigning for the inclusion of these safeguarding measures in legislation. As we still want to see the welfare issues addressed, we will be raising questions to Government on the next steps.
ENDS
The Chartered Trading Standards Institute (CTSI) is a national not for profit established in 1881 which supports the UK's trading standards profession, and works to protect consumers and safeguard honest businesses. CTSI's members are engaged in delivering frontline trading standards services at local authorities and in businesses. 
Please contact the CTSI Press Office: pressoffice@tsi.org.uk with any queries. 
---