News
October 2023: News and Policy Round Up
Posted 31/10/23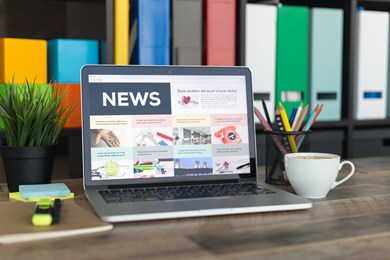 CTSI making headlines
CTSI Lead Officer, Katherine Hart, joined BBC Radio Essex BBC to discuss the different types of scams that are targeting consumers. You can listen to the interview on the BBC iPlayer (3hr 10mins in).
CTSI Policy and Campaigns Executive, Kerry Nicol, joined the BBC Rip Off Britain programme to talk about the issues around unsafe products for sale on local highstreets. You can watch the episode on the BBC iPlayer.
CTSI issued a press release warning the public about the CTSI impersonation scams that are still doing the round. This was covered by Your Money.
---
CTSI contributions to recent consultations
CTSI has invested considerable time in responding to a number of consultations this month. CTSI would like to extend a big thank you to the CTSI Lead Officers, four nation representatives and individual members that have contributed their thoughts to help make these as a robust as possible. You can read the submissions on the CTSI website:
Office for Health Improvement and Disparities Consultation - Nutrition and health claims on food: proposed legislative reforms
DBT Consultation - Smarter Regulation: Consultation on the new approach to the fire safety of domestic upholstered furniture
Home Affairs Committee call for evidence: Fraud
DBT and OPSS Consultation - Smarter Regulation: Product Safety Review
The CTSI policy team welcome views from members on any open consultation and you can contact the team by emailing policy@tsi.org.uk.
---
CTSI continues to bring Trading Standards to the forefront of concerns around vaping
The surge in disposable vape usage has become a cause for concern due to its association with heightened youth vaping rates, environmental repercussions, and the proliferation of illicit vape products that fail to meet UK standards. Earlier this month, CTSI hosted our second webinar Spotlight on…Vaping – next steps, which was very well attended by members. We heard from a range of key stakeholders in this space:
Deborah Arnott, ASH.
Scott Butler, Material Focus
Liam Humberstone, IBVTA and Totally Wicked
David Hunt, CTSI
Daragh Doyle, DHSC
The recording of the webinar and each of the speaker's slides will be posted on the Vaping Hub on the CTSI website.
CTSI Lead Officer for Vaping, Kate Pike was a featured speaker at a webinar hosted by ASH on the government consultation creating a smokefree generation.
The webinar was chaired by Ailsa Rutter, Director of Fresh/Balance. The speakers were:
Prof Sir Chris Whitty, Chief Medical Officer
Sarah Price, Chief Officer for Population Health and Inequalities and Deputy Chief Executive of NHS Greater Manchester Integrated Care
Simon Bryant, DPH Hampshire County Council and Isle of Wight Council and ADPH Addiction PAG
Kate Pike, Lead Officer for Vaping, Chartered Trading Standards Institute
Cllr Jim Dickson, London Borough Lambeth and Chair of London Smokefree Councillor Network
Hazel Cheeseman, Deputy Chief Executive of ASH
Work continues with our manifesto which is likely to include calls for better controls on vapes. Thanks to all those who have contributed so far.
---
Putting legal metrology on the map
CTSI is taking part in a joint policy project with the UK Weighing Federation (UKWF), carrying out research to raise the profile of legal metrology within the UK. Introductory meetings have been held with both the UKWF and the Office for Product Safety and Standards (OPSS), and initial research stages for the project are underway within the CTSI policy team. Initial meetings have also been conducted with the Medical and Healthcare Products Regulatory Agency (MHRA). CTSI has also worked on a reactive release around the publication of the annual OPSS Section 70 report, which contains key data about weights and measures infrastructure in the UK.
Staff from the CTSI Policy and External Affairs team have travelled to Belfast to interview one of the CTSI Lead Officers for Legal Metrology, Michelle Craig, and to meet the rest of the legal metrology team. This will result in a video in CTSI's 'Anything But Standard' series, showcasing the work done by the legal metrology team in Northern Ireland, and the importance of legal metrology across the UK.
---
CTSI Hero Awards 2023
We are pleased to announce that Jenni Falconer will be hosting the Hero Awards this year.
Jenni started her TV career at BBC1 Scotland co-hosting adrenalin sports' show The Big Country, shortly moving to ITV, where she presented several shows including 3D, We Can Work It Out and joined the popular GMTV. Travel is a big passion for Jenni, having filmed shows such as BBC1′s Holiday programme, and How to Holiday, as well as regular travel features for GMTV. Jenni also presented several series of the successful Channel 5 property series, Fantasy Homes by the Sea. In 2013, Jenni turned her hand to radio and has been commanding the airwaves ever since as Heart's national presenter, driving the Early Breakfast show. 
We can't wait to welcome guests to the Hero Awards event at the House of Commons on the 22 November 2023.
---