News
CTSI warns of rogue traders exploiting extreme weather from Storm Babet
Posted 23/10/23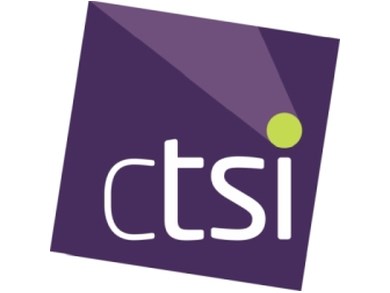 Consumer warning issued as Trading Standards see a rise in rogue traders reports.
The Chartered Trading Standards Institute (CTSI) is warning members of the public to be on guard against rogue traders looking to cash in on consumers affected by floods and wind damage.
Trading Standards have seen a rise in cases of criminals preying on the most vulnerable members of our community that are faced with destroyed properties from severe storm damage. Cases include people being charged over £3000 to remedy damaged roofs and tiles from the high winds, but the work not being completed leaving them out of pocket and still needing emergency repairs.
When extreme weather hits the UK as we have seen over the last few days, legitimate traders are in high demand. CTSI urges the public to:
• Never engage with cold callers knocking on your door or who call out of the blue
• Be wary of using traders recommended on social media
• Choose a trader that is part of a Trusted Trader scheme run by your Local Authority
• Get 3 quotes from different and independently sourced traders
• Be careful of online reviews as these may not be genuine
When gathering quotes it's important to always get these in writing and make sure you get a contract so you know exactly what you are paying for, to help avoid additional costs that you thought were already included in the price.
CTSI Lead Officer, Katherine Hart, said: "We are seeing too many cases of people being exploited by rogues operating in their local area. In any emergency situation criminals will surface and use the desperation of people to cash in and then move on to their next target.
We urge consumers to follow our advice on how to avoid these unscrupulous traders and it's also really important to tell your friends, family and neighbours to also be wary of cold callers offering their services out of the blue."
CTSI Chief Executive, John Herriman, said: "As always, scammers are quick to leap on any opportunity to take advantage of uncertainty to prey on the most vulnerable in our society.
"Trading Standards will be doing everything they can to protect their local community from these despicable individuals and we urge consumers to report any concerns over rogue traders to the Consumer Helpline so these criminals can be stopped in their tracks."
David MacKenzie, Chair of the Society of Chief Officers of Trading Standards in Scotland added: "Areas of Scotland were particularly badly hit by Storm Babet, and the aftermath will surely provide opportunities to rogue traders who might cut corners with repair work. We would urge those in need of repairs or maintenance around their homes, at any time, to use a local firm where they can, and our consumer portal at www.approvedtrader.scot gives free access to over 1000 local small firms across Scotland that have been vetted by Trading Standards. In general, if consumers find any problems with work done they should contact Advice Direct Scotland immediately on 0808 164 6000 for advice."
For consumer advice, please call the Citizens Advice Consumer Helpline on 0808 223 1133. To report scams in England and Wales, contact Action Fraud. In Scotland, contact Advice Direct Scotland on 0808 164 6000, or if in Northern Ireland, call Consumerline on 0300 123 6262.
ENDS

The Chartered Trading Standards Institute (CTSI) is a national not for profit established in 1881 which supports the UK's trading standards profession, and works to protect consumers and safeguard honest businesses. CTSI's members are engaged in delivering frontline trading standards services at local authorities and in businesses.
www.tradingstandards.uk

Please contact CTSI Press Office: pressoffice@tsi.org.uk with any queries.
---