News Room
Welcome to CTSI's News Room. Here, you can browse through our latest consumer protection and trading standards news reports (below), or check out our archive of news articles from previous years.
Media Enquiries:  If you are a journalist, or representative of a media organisation, CTSI can provide expert opinion, comments and spokespeople on a wide range of Trading Standards, consumer protection and regulatory issues - or point you in the right direction. Please contact our press office on 01268 582240/07811244602 or pressoffice@tsi.org.uk who would be happy to assist.
---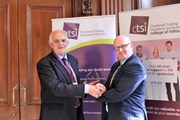 Posted: 26/06/19
Do you know who to turn to when something goes wrong?
This question may sound straightforward but actually sits at the very heart of the constant battle of how best to protect consumers in the 21st century. For British consumers buying and selling within the European Union, UK European Consumer Centre (UK ECC) has your back.
Posted: 26/06/19
Tireless 'champion' of vulnerable consumers, Ruth Andrews, receives this year's prestigious Trading Standards Hero Award from the Chartered Trading Standards Institute (CTSI), for leading the Multi-Agency Safeguarding Team as Head of Investigations and Safeguarding at North Yorkshire County Council.
Posted: 13/06/19
The Office for Product Safety and Standards has urged consumers to 'unplug' unmodified and affected Whirlpool tumble dryers and contact the company.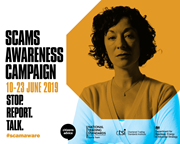 Posted: 11/06/19
Over 11,000 complaints were made to Citizens Advice consumer service last year by people suspicious about possible offline scams.
Posted: 10/06/19
Trading standards and consumer champions tasked with protecting UK citizens gather at the Hilton Brighton Metropole for the Chartered Trading Standards Institute (CTSI) annual Symposium from 10 – 12 June, to discuss the big issues threatening our economy.