News
TSI attends political party conferences
Posted 26/09/14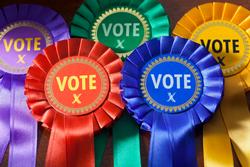 TSI are attending all three of the main political party conferences and hosting fringe events in partnership with Which? at the Labour and Conservative conferences.
 
The benefits of a presence include communicating with a wide audience including politicians and their advisors, local councillors, party members, the media and other campaigning groups. 
 
The fringe events provide a forum for politicians to speak unscripted about their passions and their policies, showing who really cares about which issues and why. In the relatively informal conference environment, TSI will be speaking to as many influencers as possible to get the issue of consumer affairs and trading standards on their radar in this election year.
 
At the Labour Party Conference, TSI had a busy stand in the exhibition and a successful fringe event, at which Stella Creasy, Shadow Minister for Competition and Consumer Affairs, the Baroness Dianne Hayter, Cllr Sophie Linden, Richard Lloyd and Leon Livermore discussed the importance of consumer protection in times of austerity.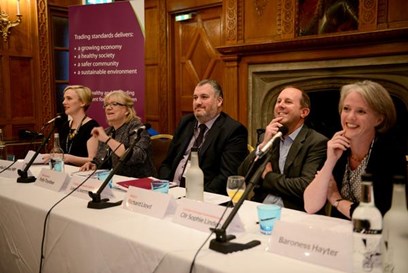 TSI fringe event at the Labour Party 
Conference pictured from left to right: Stella Creasy MP, Polly Toynbee, Leon Livermore, Richard Lloyd and Cllr Sophie Linden. 
At the Conservative Party Conference in Birmingham, TSI and Which?'s fringe event was held on Wednesday 1 October, and saw Baroness Lucy Neville-Rolfe DBE CMG, join Leon Livermore and Richard Lloyd on the panel.
The event was well attended, and the audience was shocked when the extent of resource cuts to trading standards was revealed.
In the picture below, (l-r) Baroness Lucy Neville-Rolfe DBE CMG, Richard Lloyd and Leon Livermore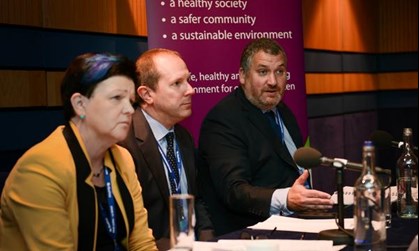 ---