News
Thousands of tenants and landlords report disputes to The Property Ombudsman scheme, following new government legislation for lettings agents
Posted 23/02/15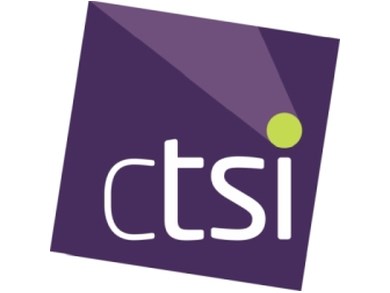 Sixty-nine per cent of consumer complaints were supported by the TPO scheme, which recently gained approval from the TSI CCAS for its Lettings Code of Practice.
The Property Ombudsman (TPO), the UK's largest government-approved redress scheme, has published its latest market statistics to highlight the number of landlords and tenants who have used its free, fair and independent service following new government legislation for letting agents.
TPO, which has more than 85%[1] of UK letting agents registered and following its unique Code of Practice, is the only government-approved redress scheme which operates Codes of Practice that have been approved by the Consumer Codes Approval Scheme(CCAS). The CCAS is operated by the Trading Standards Institute (TSI).
TPO's CCAS approval coincided with new lettings legislation, which gives every landlord and tenant the legal right to have their complaints reviewed through free and independent redress in the event of a dispute with a lettings agent. The legislation came into force on 1October 2014 and requires every letting agent in England to register with an approved redress scheme.
In the three months following the enforcement of the new lettings legislation, TPO received a record number of complaints. In fact, 2,246 tenants and landlords contacted TPO with disputes concerning rental deposits, lettings fees, property viewings, rent collection, tenancy agreements, inventories and reference checks.
"The fact that more than 2,000 consumers have raised disputes concerning lettings fees, property viewings and other aspects of lettings agreements demonstrates how valuable these schemes are to consumers," said TSI Chief Executive Leon Livermore. "The code approval scheme was designed with consumer protection in mind. Not only do members like TPO protect consumers in a way that exceeds government minimum requirements, each member is required to offer stringent redress processes for consumers. TPO member agents follow a code that has been through a rigorous process, so businesses and consumers working with TPO can be assured that if there is an issue with a letting agent, it will be resolved independently and fairly."
Jo Swinson Consumer Affairs Minister said:
"This scheme is an important step in making sure that consumers can identify which letting agents are committed to providing the best possible service and resolving any problems that arise.
"I would encourage more letting agents to sign up to the code of practice and help to drive out the rogue elements that lack this commitment."
Consumers who are dissatisfied with the service of a lettings agent have a right to refer the dispute to TPO who has the power to direct awards against agents of up to £25,000 for Code breaches.
TPO's Lettings Code of Practice which is approved by the CCAS. The code covers all aspects of the latest property and consumer laws, with additional safeguards outlined for member agents to adhere to, based on industry best practice. As the largest CCAS member with both a Sales and Lettings Code approved, TPO adheres to the strict business practices outlined by TSI that exceed government mandate.
During the three months following the government's new lettings redress legislation [2] (Q4 2014), TPO helped consumers with:
 2,246 lettings enquiries (which represented 57% of the 3,962 enquiries raised overall, covering lettings, sales and other property disputes) 
64% (1,444) enquiries were raised by tenants, while 36% (802) enquiries were made by landlords requesting TPO's free, fair and impartial dispute resolution service
368 formal lettings complaints (which represented 57% of the 644 property complaints reviewed by TPO, covering lettings, sales and other property disputes)
69% of lettings complaints investigated were supported by the Ombudsman 
A huge variety of disputes - the biggest issues reported by tenants and landlords were:[2]
1.Communication failure (23%) 
2.for case summary examples
3.Repairs and maintenance (16%) - inc. inventories
4.Deposit handling (12%) - inc. holding deposits
5.Rent (9%)
6.Duty of care (9%) e.g. Failure to meet contract pre conditions
Did you know? More than 12,915 letting agents are now registered with TPO (up 18% from 10,903 in the same period last year[1]) – with more than 30,000 property agents registered in total, covering sales, lettings, property buying, auctions, commercial and residential leasehold management agents.
Christopher Hamer, the Ombudsman, said:
"With more than four million people renting privately, it is imperative that the so-called 'rogue' agent is driven out and that all agents operate to a consistent set of standards. Landlords and tenants need to be aware that they have a legal right to redress in the event of a complaint and they should only select those agents that follow a robust Code of Practice.
"My role as Ombudsman of the UK's largest property redress scheme enables me to see at first hand the issues and aggravation arising from lettings disputes but I am pleased to see that, since the new legislation came into force, the number of enquiries coming to my office that previously would have been outside my scope, have reduced significantly as more than 12,915 offices have signed up to TPO to meet their legal obligations. That means more consumers are covered by agents who follow TPO's TSI-approved Lettings Code of Practice, which will enable more landlord and tenants to benefit from the many safeguards it provides."
"Consumers must always check if their letting agent is registered for redress – any agent failing to do so risks a penalty of up to £5,000. Consumers can check if their agent is registered with TPO by using TPO's 'Find an agent tool'."
For further information or to arrange an interview please contact the TSI press office on 01268 582214 or pressoffice@tsi.org.uk
ENDS
Editors Notes
Picture inset from left to right: Christopher Hamer, the Ombudsman, congratulates Ed Woolgar, head of Residential Lettings for United Kingdom Sotheby's International Realty on becoming the 12,000th lettings branch to register with TPO, and is joined by Baroness Christine Crawley, CCAS chair and Gerry Fitzjohn, vice chair of the TPO scheme.
TSI CCAS sponsors include:
British Association of Removers
British Healthcare Trades Association
Debt Managers Standards Association
Institute of Professional Willwriters
Vehicle Builders Repairers Association Ltd
[1] TPO has 12,915 letting agents registered (85 percent of the UK lettings market). TPO's Lettings Code of Practice achieved CCAS Board approval in October 2014, while TPO's Sales Code of Practice was approved in 2012, which more than 13,418 sales agents follow (95 percent of the UK residential sales market)
 [2] TPO's research is based on Q4 2014 figures (covering Oct, Nov & Dec 2014)
Trading Standards Institute (TSI)
TSI is a training and membership organisation that has represented the interests of the Trading Standards profession since 1881 nationally and internationally.  We aim to raise the profile of the profession while working towards fairer, better informed and safer consumer and business communities. TSI's members are engaged in delivering frontline trading standards services in local authorities and in businesses. www.tradingstandards.gov.uk 
What is The Property Ombudsman?
The Property Ombudsman (TPO) scheme offers an independent and impartial dispute resolution service to consumers who have been unable to resolve their disputes with a registered agent. The scheme was established in 1990. The Ombudsman can provide redress to place the consumer back in the position they were before the complaint arose, achieving a full and final settlement of the dispute and all claims made by either party. Where appropriate, the Ombudsman can make compensatory awards in individual cases up to a maximum of £25,000 for actual and quantifiable loss and/or for aggravation, distress and/or inconvenience caused by the actions of a registered agent.
TPO is free to all consumers.  Agents pay a single annual subscription covering them for sales, lettings, commercial, international and auction activities. TPO does not charge case fees.
At 1 January 2015 over 13,802 sales offices and 12,915 letting offices were registered with TPO.  We estimate that these figures represent 95% of sales agents and 85% of lettings agents operating within the UK.
Independence
Whilst TPO charges registered agents an annual subscription, the Ombudsman is accountable to the TPO Council which is chaired by a member of the House of Lords and with the majority of its members being independent from the industry. The Council appoints the Ombudsman and sets his Terms of Reference.
The Ombudsman is not a regulator and does not have the authority to take regulatory or legal action against a registered agent. However, registered agents can be referred to the TPO Disciplinary and Standards Committee, appointed by the Council, which has the power to expel agents from the scheme and/or report them to the appropriate authorities, with the power to ban agents from carrying out estate agency business.
Further information
The Ombudsman's Terms of Reference, Codes of Practice, Consumer Guides and other documents about the operation of the scheme are available on our website (www.tpos.co.uk), together with previous annual and interim reports, case summaries, further explanation of governance arrangements and a full list of registered agents.
For more information about TPO, please visit our website at www.tpos.co.uk 
---