News
CCAS reports 25% net growth in Codes member scheme and 84% rise in Codes sponsors
Posted 19/05/17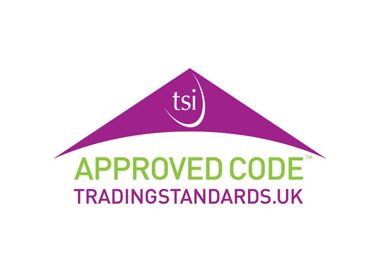 Chartered Trading Standards Approved Codes of Practice have risen by a remarkable 84 percent over the past two years while 11,000 new businesses (25%) joined the membership over the past 12 months, according to the Consumer Codes Approval Scheme (CCAS) Annual Report published today.
New codes sponsors in 2016 include RAC Approved Garages, International Construction Warranties, The Motor Ombudsman and The Glass and Glazing Federation. Businesses under the Approval Scheme have grown to 42,000 since CCAS was taken over by CTSI from the government's Office of Fair Trading in 2014. The report shows an estimated £51bn in consumer spending across member businesses. 
The CCAS is facilitated self-regulation, which aims to promote consumer interests by setting out the principles of effective customer service and protection by going above and beyond consumer law obligations. Since the move consumer surveys undertaken by CTSI have revealed that £1.6m of compensation has been paid out under the scheme leading to a 92 percent customer satisfaction rate. CCAS is a growing family of sector-specific consumer codes, across the economic spectrum, each sponsored by an industry body and vetted by the Chartered Trading Standards Institute. 
Adrian Simpson, CTSI's consumer codes and business education expert, said: "The results in this report speak volumes.  They show increased consumer confidence in finding trustworthy traders but also highlight the benefit to businesses as they set themselves apart from the competition by offering a higher standard of protection." 
Consumers can find trusted and reliable traders by using the Consumer Codes Approval Directory, which provides them with a clear indication of whether a business has earned the right to display the CTSI Approved Code logo. The scheme differs from other peer-review sites as all those trading under  it have made a public pledge to go above and beyond consumer law, including Alternative Dispute Resolution (ADR) engagement, which allows customers to assert their rights without the expense of going to court. 
Please contact the CTSI press office on 01268 582240 for any media queries.
ENDS
Notes to editors
More information about our current code sponsors can be found on our website: https://www.tradingstandards.uk/commercial-services/code-sponsors
---