News
Millions still unclear about what they sign up for
Posted 27/11/17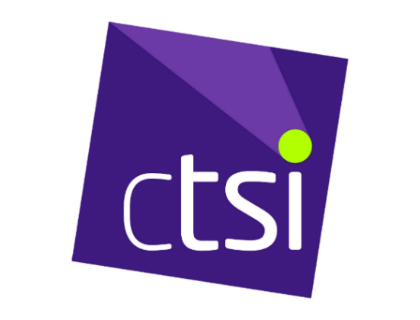 Have you or anyone you know ever been locked into a subscription for an offering you didn't sign up for? You are not alone.
An estimated two million people across the UK still experience issues cancelling recurring payments for subscriptions without their apparent authorisation.
The Chartered Trading Standards Institute (CTSI) today released, as part of the annual National Consumer Week and in conjunction with the Consumer Protection Partnership (CPP), two video animation guides for consumers, businesses and financial institutions on subscription issues.
The first animation is aimed at businesses who offer subscriptions to their customers. Whether selling gym memberships, health or beauty products, streaming services or periodic subscriptions, all businesses must follow a strict set of laws designed to protect consumers from unfair practices.
The second animation gives practical advice for consumers to make them think before they sign and not be tempted by free trial offers. If consumers find themselves caught in a trap then banks need to be aware of their responsibilities to customers struggling with subscription issues.
The animations highlight important issues faced by UK consumers and provides advice on legal obligations to businesses. The videos are produced alongside Business Companion, and discuss subscription periods, renewal schedules and total monthly costs, as well as continued payment authorities. Business Companion is a free government backed business advice website, offering important, up-to-date consumer law information accessible to all. For more business-facing advice, visit www.businesscompanion.info.
CTSI Chief Executive, Leon Livermore, said: "Knowing your rights allows for better informed decisions. Consumers should consider those whenever they subscribe to a new offering. If it sounds too good to be true, it generally is. Subscriptions and subscription traps affect millions in the UK. National Consumer Week offers trading standards the chance to actively engage with consumers on a local and national level, and is a first step to combating detriment and ensuring consumer protection."
"We're also eagerly awaiting the Government's upcoming green paper that sets out their vision for consumer protection in a post-Brexit landscape. We will continue to work actively with our partners at the CPP to build a safer future for UK consumers."
National Consumer Week is an annual consumer education campaign coordinated by Citizens Advice and other members of the CPP, with this year's campaign focusing on subscription issues and subscription traps. Subscription issues can include signing up for a fixed term deal, trial, or promotion where it is unclear that the consumer will be auto-enrolled into ongoing payments. 
Consumers often sign up for subscriptions unwittingly and can face problems cancelling future payments. In comparison, subscription traps are deliberately misleading practices, where the company involved uses deceptive language and misleading terms and conditions. 
For more information on National Consumer Week, visit www.tradingstandards.uk. Follow National Consumer Week updates on Twitter using #BeforeYouSign and #NCW17.
END
Notes for Editors
For media enquiries or further information, contact CTSI Press Office – 01268 582240 or pressoffice@tsi.org.uk
The business advice video can be found here: https://www.youtube.com/watch?v=vlrwW4w3Jf8
The banks and consumer advice video can be found here: https://www.youtube.com/watch?v=OraEsC9SHRA
National Consumer Week 2017 runs from Monday 27th November to Sunday 3rd December.
More information on National Consumer Week 2017 will be available on the CTSI website.
Leon Livermore is Chief Executive of the Chartered Trading Standards Institute
Chartered Trading Standards Institute (CTSI)
CTSI is a training and membership group that has represented the interests of the Trading Standards profession since 1881 nationally and internationally.  We aim to raise the profile of the profession while working towards fairer, better informed and safer consumer and business communities.
CTSI's members are engaged in delivering frontline trading standards services in local authorities and in businesses. Visit www.tradingstandards.uk.
Business Companion
Business Companion is a free to use, government backed service, produced by the Chartered Trading Standards Institute. Visit www.businesscompanion.info.
Consumer Protection Partnership (CPP)
The CPP was formed in April 2012 as part of a suite of changes to the consumer landscape. The current members of the CPP are: Citizens Advice, Citizens Advice Scotland, CMA, Consumer Council for Northern Ireland, Convention of Scottish Local Authorities, Department for Enterprise, Trade and Investment Northern Ireland, Financial Conduct Authority, National Trading Standards Board and the Chartered Trading Standards Institute. The CPP's objective is to bring together these key consumer partners within the reformed consumer landscape to better identify, prioritise and coordinate collective action to tackle the issues causing greatest harm to consumers. In essence, the CPP's role is to ensure that CPP partners work together to tackle detriment more effectively than they could through working in isolation.
---