News
Victims of rogue car dealers to get over £11,000 compensation
Posted 12/10/17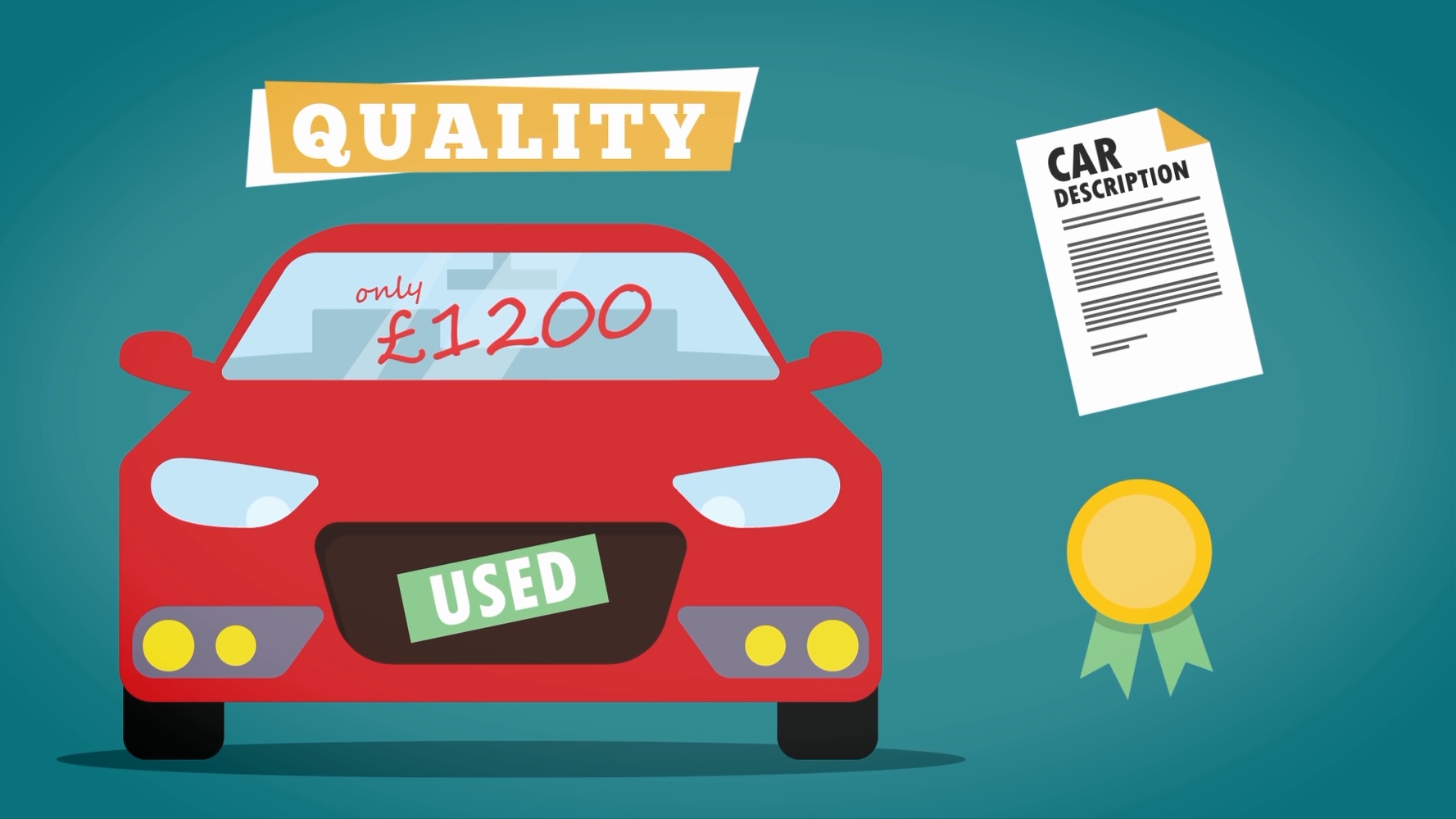 Victims of rogue car dealers, John Hussey and Adam Wallis of DX Motors Ltd, Bideford, will receive more than £11,000 in compensation.

An Exeter Crown Court Judge ordered Hussey, 50, previously of Bideford but now living in Ireland, to pay £25,000 under the Proceeds of Crime Act 2002, with £8,580 to go to their victims.
 
Wallis, also previously from Bideford, was ordered to pay £3,150, with £2,665 to go to their victims.
Devon, Somerset and Torbay Trading Standards Service (DSTTSS) investigated the car dealers following complaints about the condition of second-hand vehicles sold to the public.
DX Motors Ltd was run by Hussey and Wallis.  In June 2016 the two pleaded guilty at Exeter Crown Court to offences relating to unsafe, unroadworthy and 'misdescribed' vehicles sold from their site on Clovelly Road Industrial Estate, Bideford.
The court heard that one vehicle, a VW Golf sold by Wallis, was in such a dangerous condition that the day after purchase the front passenger wheel fell off as the new owner was driving though Bideford.
A BMW 325i, brought by a young mother who had saved up for two years, was sold with the rear metal brake pipe hanging loosely under the rear of the vehicle.  There was also so much wear in the rear suspension bushings the car was at risk of unpredictable handling, particularly when braking.
Another vehicle, a BMW 316, which both Hussey and Wallis admitted supplying, was sold with both front brake hoses in such a bad condition the brakes could have failed at any time.

An independent motor vehicle engineer examined some of the cars, and found that three were dangerous and unroadworthy. 

One vehicle had been supplied with incomplete road springs, a defective hand brake and front brake hoses that had deteriorated to a dangerous condition.
Hussey had previously pleaded guilty in February 2013 at Barnstaple Magistrates' Court for supplying an unroadworthy car.
 
He was sentenced in July 2016 to four months in custody, suspended for 18 months, with 200 hours unpaid community work and Wallis was sentenced to 150 hours unpaid community work.
And at a hearing last week the two were ordered to pay cash back to their victims.
Stephen Gardiner, Interventions Manager at Devon, Somerset and Torbay Trading Standards Service said:

"This is an excellent result and demonstrates that rogue trading will not be tolerated in our area.  The purpose of the Proceeds of Crime Act is to take the profit out of crime and this is a good example of how the Act can be used.  All the victims of the crimes will now receive compensation and some of the rest can be put back into fighting crime.   
 "Traders like Hussey and Wallis tarnish the image of the motor trade. Purchasers who are looking for reputable traders in our area can use our Buy With Confidence Scheme. This will ensure you find someone who we have vetted and approved."
You can search for a list of tradespeople, vetted by Trading Standards, on the Buy With Confidence website: https://www.buywithconfidence.gov.uk/
Businesses who become members of the scheme commit to operate their company in a legal, honest and fair way.
Anyone with concerns, or who would like advice about their rights, should telephone The Citizens Advice Consumer service on 0345 0404 506 or visit their website https://www.citizensadvice.org.uk/consumer/get-more-help/if-you-need-more-help-about-a-consumer-issue/
Business Companion recently published a video guide aimed at informing used car traders of their responsibilities under consumer law.
---