News
Consumer Minister opens CTSI annual flagship event
Posted 04/06/18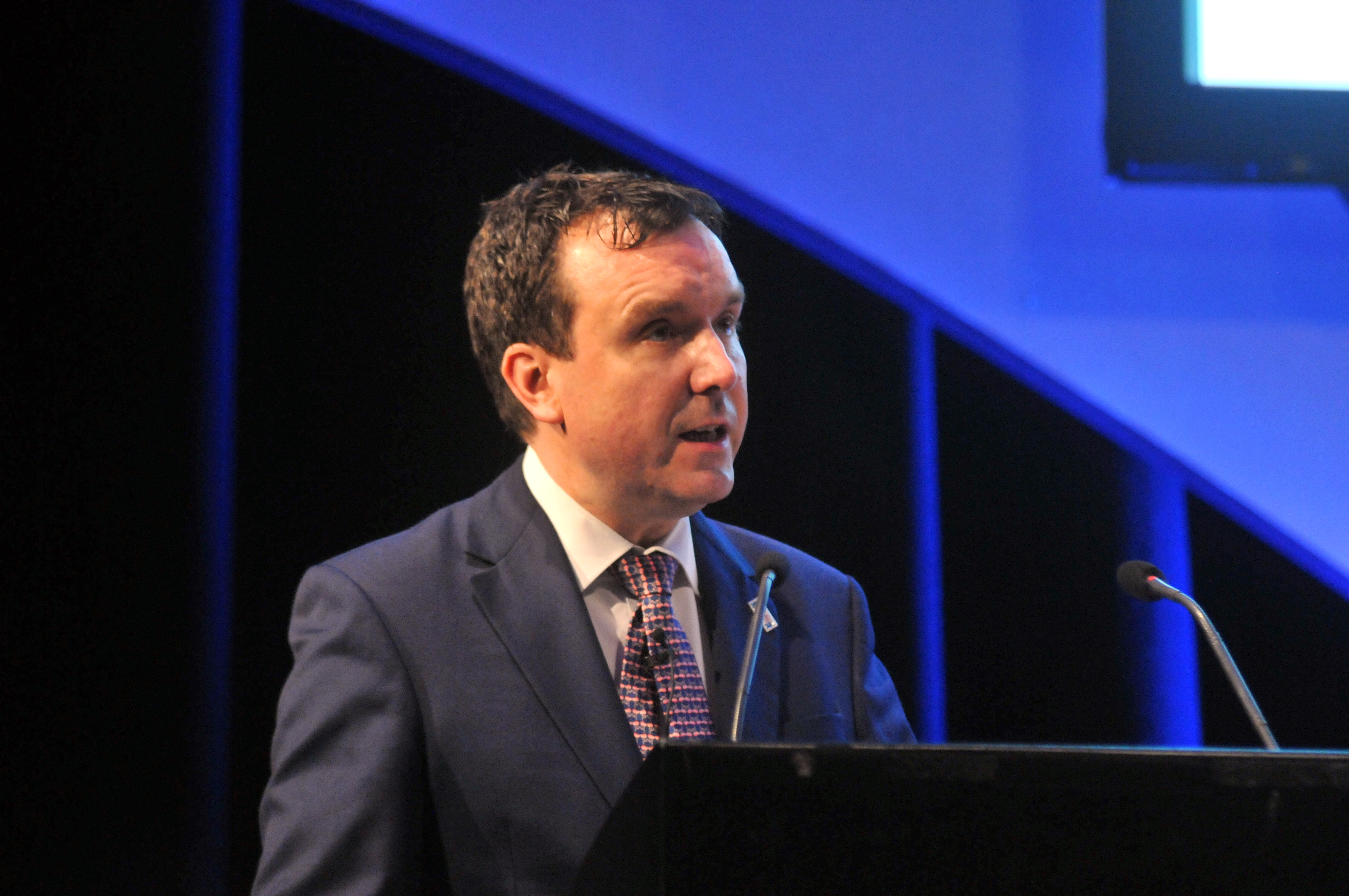 Consumer Minister Andrew Griffiths today recognised that trading standards resources are under pressure as he delivered the keynote address at Symposium 2018, the Chartered Trading Standards Institute (CTSI) annual consumer protection event at the East Midlands Conference Centre, Nottingham.
Addressing the trading standards professionals and industry leaders, Griffiths discussed the importance of the Modernising Consumer Markets Green Paper, recently published by the Department for Business, Energy and Industrial Strategy (BEIS), and its impact on local trading standards services and the future of consumer protection in the UK.
"Consumer protection is a hugely important part of the Industrial Strategy. We know that front line resources are under pressure and we are consulting on how to ensure we have the capability to combat risks to consumers. This consultation is the start of a process to develop better policy and responses to protect consumers."
Griffiths, who recently became Minister for Small Business, Consumers and Corporate Responsibility, also spoke extensively about the new Office for Product Safety and Standards. The Office, which launched in March, will utilise its £12m yearly budget to provide technical and scientific expertise to support product safety and market surveillance work.
Speaking directly to trading standards professionals, Griffiths said: "The office is there to build and support the work of local trading standards to assist you and make your work more effective."
Scams Awareness Month was also a key area of focus for the Minister. The launch of this year's campaign, Don't miss a trick, be scam aware!, coincides with CTSI's Symposium, and Griffiths thanked CTSI and trading standards services for their continued dedication to combating scams and protecting consumers.
Scams Awareness Month brings together consumer protection partners in publicising the dangers of scams and frauds. Griffiths said: "It's through campaigns like this that we can raise awareness, educate and help to protect people from falling victim to scams."
"I want to applaud and thank all the trading standards officers who will be taking part in Scams Awareness Month, partnering with organisations such as Citizens Advice, the police, and others to spread the message to consumers and particularly those most vulnerable to scams. We all have our part to play."
Chief Executive of CTSI, Leon Livermore, said: "Given the growing challenges to the profession in recent years, it's important to know that the Government is responding to concerns. The Minister's attendance, the creation of The Office for Product Safety and Standards and the release of the consumer green paper demonstrates their commitment to consumer protection."
Symposium 2018 is CTSI's annual professional development event, bringing together trading standards professionals and industry experts to share knowledge and develop vital skills to set the roadmap for the future of the profession.
ENDS
Notes for Editors:
For press queries, email CTSI Press Office: pressoffice@tsi.org.uk, or call 01268 582240
---