News
The future of trading standards – CTSI brings together expertise for flagship event
Posted 04/06/18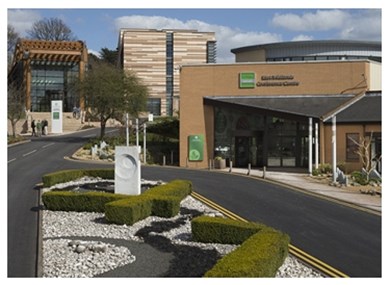 The Chartered Trading Standards Institute brings together expertise for its flagship Symposium 2018 event, to discuss the future of trading standards post-Brexit, given unsustainable resource cuts to the profession, and guidance on influencing decision makers and demonstrating best practice.
Andrew Griffiths, MP and Minister for Small Business, Consumers and Corporate Responsibility, is expected to deliver a key note address on issues affecting the profession. 
Symposium 2018, the annual professional development event from CTSI, launches Monday 4 June at the East Midlands Conference Centre, Nottingham.
At a time when upholding quality and skill has never been more important, this flagship event brings together experts and industry leaders in consumer protection to share knowledge, inspire excellence and ensure the trading standard profession retains the skills that make it world class. 
CTSI Chief Executive, Leon Livermore, said: "The landscape for trading standards has changed so much in recent years that it's vital our members remain at the top of their game. Symposium 2018 will support trading standards in continuing to be champions of consumer protection, no-matter what challenges may be on the horizon."  
Symposium coincides with the launch of Scams Awareness Month, an annual campaign conducted by Citizens Advice and the Consumer Protection Partnership to raise awareness of scams, encourage victims to come forward, and put an end to criminal activity that plagues thousands each year. 
Andrew Griffiths MP is scheduled to open the Symposium with a keynote address on Influencing decision makers. Griffiths will highlight the importance of Scams Awareness Month and elaborate on the recent Modernising Consumer Markets Green Paper and what this consultation means for trading standards. 
Discussing his upcoming keynote address, Griffiths said: "The UK's consumer protection regime is among the most robust in the world and our Modernising Consumer Markets Green Paper provides an opportunity to strengthen national enforcement, while maintaining strong levels of protection at a local level.
"Coming from a business background I understand the contribution that trading standards, and effective enforcement more generally, makes to our economy. I look forward to working with the Chartered Trading Standards Institute to ensure that our whole system of consumer protection provides a robust response to both local and national threats." 
The Minister will also acknowledge the work of the CTSI Brexit Think Tank, which is due to publish its initial findings over the summer.  The Brexit Think Tank has brought together trading standards experts to consider the possible risks and opportunities that arise from the UK's exit from the EU. 
CTSI will be holding several sessions at Symposium, including a roundtable 'Speed Networking' session, to discuss preliminary findings ahead of the Think Tank's final report.
Symposium 2018 will see the publication of The Value of Trading Standards – A Showcase of excellence, innovation and best practice, a guide aimed at national and local authority decision makers. The guide will highlight the value in the extraordinary range of work undertaken by trading standards, using real-life case studies submitted by services across the country. 
A number of trading standards professionals will present their case studies during bespoke Plenary sessions at Symposium, with the guide set to be distributed to authorities following the event. 
In addition to Plenary sessions, delegates at Symposium can access Masterclasses from leading legal chambers, Seminar sessions delivered by consumer and industry organisations, and a world-class Exhibition of trading standards and consumer protection organisations. 
CTSI Symposium 2018 is sponsored by Status International, and supported by BMW, Which? Trusted Trader, trueCall, Yoti and Wagtail. The event will take place between 4 and 6 June. 
ENDS
Notes for Editors:
Media/press accreditation available upon request. Please email CTSI Press Office for requests: pressoffice@tsi.org.uk, or call 01268 582240.
---