News
Hero Awards: Coventry Building Society recognised as heroes for their scam prevention
Posted 20/06/18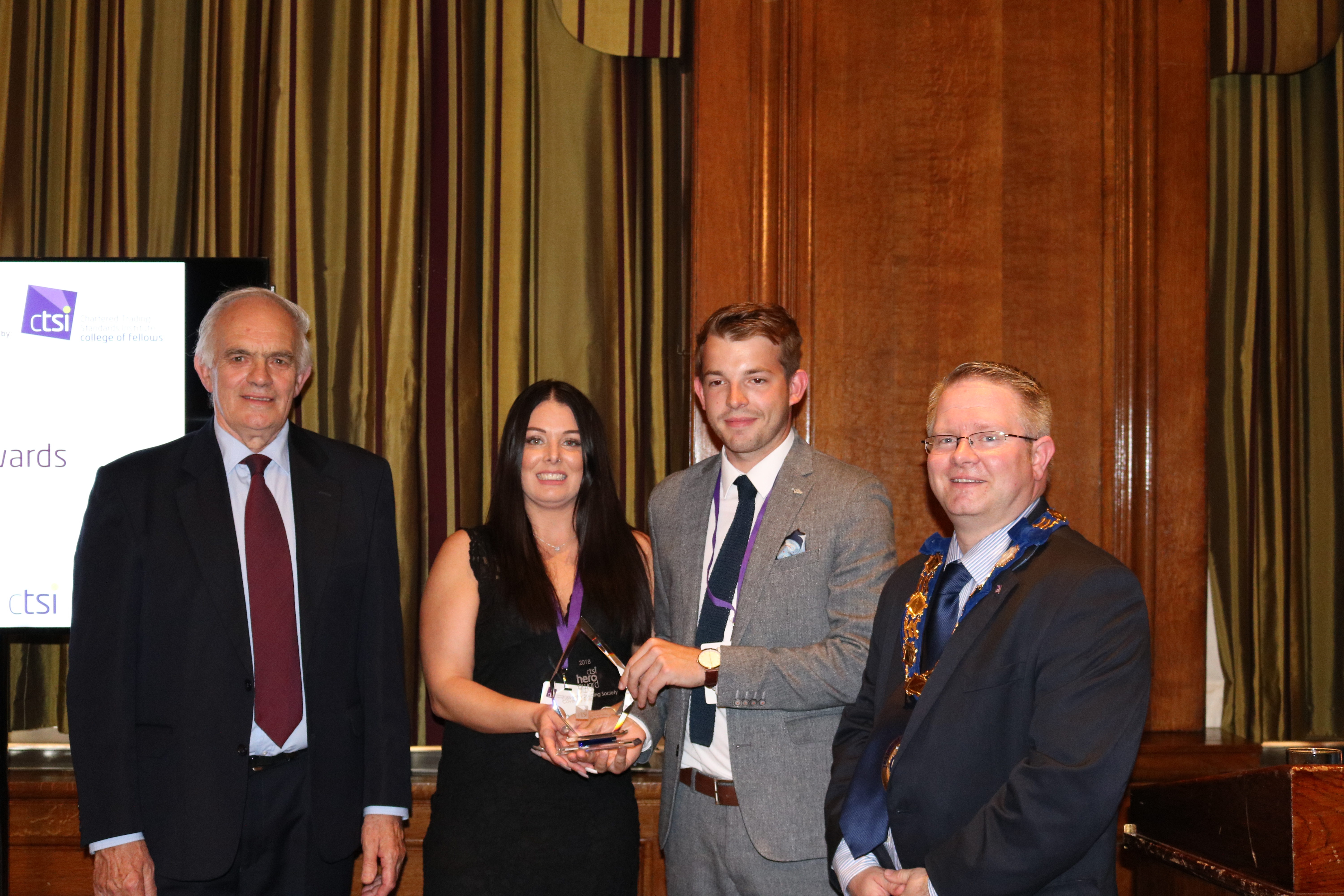 Coventry Building Society has been awarded the prestigious Hero Award from the Chartered Trading Standards Institute (CTSI), having referred more potential scam victims to Warwickshire, Gloucestershire and Coventry Trading Standards Services than any other bank.
Indeed, according to Gloucestershire's Head of Trading Standards, Andy Hermiston, Coventry Building Society staff are so vigilant that they account for more scam referrals than all other banks in the County combined. Warwickshire Trading Standards has commended the Coventry's staff too, describing them as both 'quick thinking and professional'.
The building society has made a conscious effort to train and encourage staff to take the time to identify and support their customers so they can report any unusual transactions directly to trading standards services and help safeguard the people in the community.
Most recently staff at Coventry Building Society's Stonehouse branch raised a concern following a cheque withdrawal worth £3800 by a 92-year-old customer. It quickly transpired that she had fallen victim to a scam that had promised guttering for £100 but later was billed for £3800. The trader was then advised about the legislation and warned about future practices. The timely intervention saved the customer £2300 and helped identify the trader who is believed to have been involved in similar practices where no safeguards or action had been possible.
The CTSI Hero Award celebrates individuals or groups of people whose outstanding contribution towards consumer protection in our communities have made a significant impact. Every year, the Institute is inspired by the stories of nominees throughout the country whose bravery, altruism and hard work often goes unnoticed.
Chief Executive at CTSI, Leon Livermore, said: "The world is a better place with businesses like Coventry Building Society in it. Trading Standards work would be so much more challenging without such priceless support."
Warwickshire County Councillor Andy Crump, Portfolio Holder for Community Safety said: "I'm delighted that Coventry Building Society is receiving this award. Many doorstep crime and scam cases would not have come to light or been successfully investigated by Trading Standards if their (bank) staff had not first spotted a problem and alerted us. I'd like take this opportunity to thank all their staff for the excellent work they are doing in this area."
Manager at Gloucestershire Trading Standards, John Paddock, who nominated Coventry Building Society, added: "We have worked in partnership with their vigilant team for a number of years and they truly stand out taking an interest in the welfare of their customers. This means they have helped save their customers thousands to potential scams."
Paul Prosser, Senior Operations Manager of Financial Crime at Coventry Building Society, said: "We're delighted to have received this award from CTSI, not only as recognition of the vigilance shown by staff at our Stonehouse branch, but also of the work that we do across the Society. We take the safety of our members and their money extremely seriously, and have measures in place to identify instances where our members may be being targeted by fraudsters. We also take an active role in initiatives such as Take Five to help raise awareness of fraud and encourage our members to remain vigilant at all times."
Jim Cunningham, MP for Coventry South, presented Coventry Building Society with its award at a special ceremony, which took place on Wednesday 20 June, at One Great George Street, London. Coventry Building Society has been honoured alongside eight other Heroes of consumer protection.
ENDS
Notes for Editors:
For press queries/accreditation, email CTSI Press Office: pressoffice@tsi.org.uk, or call 01268 582240.
Picture l-r: Robert Wright (CTSI College of Fellows), Danielle Herbert (Coventry Building Society), Curtis Neale (Coventry Building Society), Malcolm Craig (CTSI Chair)  
Sponsored by: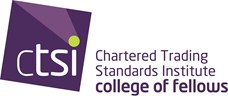 CTSI College of Fellows
The College of Fellows is a charity that has supported CTSI and the trading standards profession for more than 60 years. It promotes educational and research activities, as well as providing help for the families and dependants of trading standards professionals who die in service, and in other times of crisis.
Chartered Trading Standards Institute (CTSI)
CTSI is a training and membership group that has represented the interests of the Trading Standards profession since 1881 nationally and internationally. We aim to raise the profile of the profession while working towards fairer, better informed and safer consumer and business communities.
CTSI's members are engaged in delivering frontline trading standards services in local authorities and in businesses. www.tradingstandards.uk.
Scams Awareness Month
Scams Awareness Month is an annual opportunity to raise awareness and take a stand against the crimes and predatory practices which affect millions of people. The Chartered Trading Standards Institute (CTSI) has teamed up with Citizens Advice and the Consumer Protection Partnership (CPP) to ensure trading standards services can raise awareness of scams across the country.
This year's campaign, 'Don't miss a trick, be scam aware', will continue to focus on those frequently targeted for scams. Working with trading standards, Citizens Advice have identified four groups most likely to be targeted by scams: young people (18-24), life established (40s-60s), over 70s and the socially isolated. Each week of the campaign will focus on one of these four key groups.
---