News
London Trading Standards anti-fraud action saves consumers £2m a year
Posted 11/09/18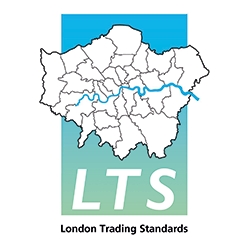 Londoners have been prevented from being ripped off by over £2 million over the last 12 months, thanks to trading standards tackling rogue traders across the capital.
Stopping fraud is a vital aspect of LTS work and the focus of London Trading Standards Week on day two out of a five-day campaign that raises awareness of consumer protection issues with the public and helps to ensure legitimate businesses can thrive in the capital.
Specifically, protecting vulnerable residents by tackling doorstep crime is a priority for many trading standards services, and forms part of the statutory duty under the Care Act 2014.
Given reductions to the local authority budgets, trading standards is working innovatively with other council enforcement teams such as anti-social behaviour, community safety and social care, as well as local police teams, to ensure residents are given support at the earliest opportunity and prevent any financial loss as a result of a rogue trader or other consumer fraud.
A number of local authorities have dedicated rapid response teams that deal with incidents of doorstep crime. These teams can each receive up to 240 calls per year.
Such innovations, to target resources devoted to prevention and early intervention, helped to deliver the £2m saving. Trading standards officers continue to provide training and awareness sessions to a wide range of professional partners including social care workers, police officers, fire officers, banks and public health staff. They also engage with local community groups and the voluntary sector such as Age UK and Citizens Advice. In addition to cash savings, interventions by trading standards officers in the past 12 months alone have prevented two vulnerable adults in London from losing their homes to criminals.
Louise Baxter Team Manager for National Trading Standards Scams Team said:
"Prevention and awareness are key to the fight against scams.  One of our main objectives is taking away the shame, to get people to talk about fraud and treat them as other victims of crime are treated. This is particularly important because fraud is often a hidden crime, taking place behind closed doors, in our own homes.
It is fantastic to have London Trading Standards championing victims and tackling this problem on a local and regional level. I would encourage all those that are interested in showing their support to join the Friends Against Scams campaign and be part of our growing Friends network".
Rob Vale, Chair of LTS' Doorstep Crime Group said: "Trading standards officers in London are working very hard to protect our most vulnerable residents in what are increasingly difficult times for local authorities. This type of work relies on dedicated, passionate officers who are motivated to safeguard their local residents. However, doorstep crime is known to be grossly under reported and we can only do something about it if we know about it".
Lord Toby Harris, Chair of National Trading Standards, said: "London Trading Standards Week is an excellent opportunity to raise awareness of the scams that we could all potentially fall foul of. We know scams do tremendous damage to victims, with the cost to consumers estimated to be between £5 and £10 billion a year."
"I urge all Londoners to help play a role in protecting family, friends and neighbours from these criminals, who often prey on the elderly or vulnerable. If you suspect either you or someone you know is being targeted, please contact the Citizens Advice Consumer Helpline on 03454 040506."
LTS Week takes place 10 – 14 September 2018. Follow @London_T_S and @CTSI_UK on Twitter for full updates.
The aim of London Trading Standards Week is to promote and raise awareness about the wide range of work carried out by Trading Standards Services across London. Further details about the rest of the campaign can be found on the website, www.londontradingstandards.org.uk. #LTSweek2018 
Ends
Editors notes:
The aim of London Trading Standards Week is to promote and raise awareness about the wide range of work carried out by Trading Standards Services across London. Further details about the rest of the campaign can be found on the website, www.londontradingstandards.org.uk. #LTS Week
      1.        London Trading Standards (LTS) represents the 33 Local Authority Trading Standards services in the London Region. We share information and awareness campaigns across the capital to protect consumers and safeguard legitimate enterprise. http://www.londontradingstandards.org.uk/
     2.        CTSI is a training and membership organisation that has represented the interests of the Trading Standards profession since 1881 nationally and internationally. We aim to raise the profile of the profession while working towards fairer, better informed and safer consumer and business communities. CTSI's members are engaged in delivering frontline trading standards services in local authorities and in businesses. www.tradingstandards.uk
     3.        Our members advise on and enforce laws that govern the way we buy, sell, rent and hire goods and services. We carry out inspections and monitor or investigate complaints. We endeavour to work with businesses to help achieve compliance but ultimately we can prosecute those who break the law
     4.        Consumers may report London related information on trading standards issues to London Trading Standards, via our online reporting tool http://www.londontradingstandards.org.uk/report-consumer-crime/. The information will be passed on to the relevant authority or organisation. Please note it is a confidential no-reply service. If you need advice or guidance please contact the Citizens Advice Consumer helpline. https://www.citizensadvice.org.uk/consumer/
     5.        LTS Week (#LTSweek2018) runs from 10 to 14 September 2018 and this press release relates to the first day, which is focusing on product safety. The theme for LTS Week is London Trading Standards - Protecting Consumers; Safeguarding Businesses. The aim is to promote and raise awareness about the wide range of work carried out by Trading Standards Services locally and highlighting the following priorities for London:
Day 1: Product Safety, to raise awareness of unsafe goods, such as used tyres
Day 2: Scams and Doorstep Sales, to help protect the vulnerable from fraudsters
Day 3: Buying a Used Car, to highlight potential pitfalls of purchasing a used car
Day 4: Housing, to stop private tenants being ripped off by rogue landlords
Day 5: Protecting Young People, dangers of underage sales of restricted goods
     6.        Metropolitan Police's Little Book of Big Scams https://www.met.police.uk/SysSiteAssets/media/downloads/central/advice/met/fraud/the-little-book-of-big-scams.pdf
     7.        Examples of recent cases relating to Doorstep Crime:
     8.        National Trading Standards (NTS) brings together trading standards representatives from England and Wales to prioritise, fund and coordinate national and regional enforcement cases. http://www.nationaltradingstandards.uk/
     9.        In July 2018, NTS reported that their call-blocking device project stopped more than 100,000 unwanted calls in less than a year. http://www.nationaltradingstandards.uk/news/successful-project-blocks-over-100000-nuisance-calls/
  10.        The National Trading Standards Scams Team helps tackle mass marketing scams and disrupts the operations of perpetrators behind mail scams. It works in partnership with agencies across the country to identify and support victims of mass marketing fraud. The team provides guidance, best practice and establishes a centre of excellence to assist local authorities in supporting local victims and taking local enforcement action. http://www.nationaltradingstandards.uk/work-areas/scams-team/
  11.        Friends Against Scams is an initiative of the National Trading Standards Scams Team. More information about Friends Against Scams can be found at https://www.friendsagainstscams.org.uk/
  12.        London residents can report scams and rogue traders to Citizens Advice on 03454 04 05 06 https://www.citizensadvice.org.uk/consumer/
---