News
New Rail Ombudsman launched today
Posted 26/11/18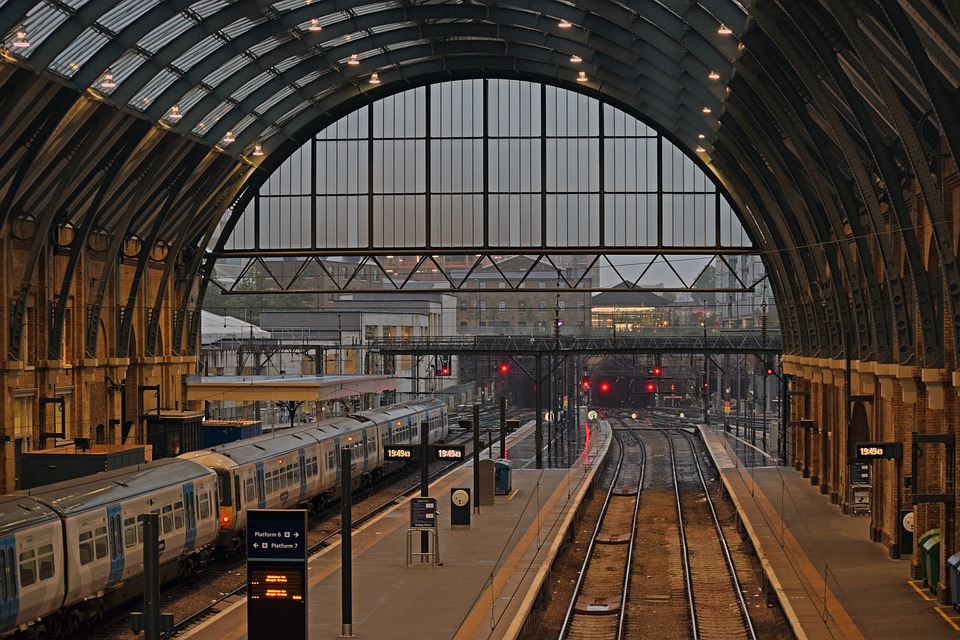 From today, rail travellers have a new body to take up their complaints about train travel.
The Chartered Trading Standards Institute (CTSI) is announcing that the independent Rail Ombudsman is the latest organisation to become an officially approved ADR body. CTSI is appointed by the UK government to audit and approve bodies which meet requirements of the consumer Alternative Dispute Resolution (ADR) Regulations (The Alternative Dispute Resolution for Consumer Disputes - Competent Authorities and Information - Regulations) 2015.
All train operating companies (TOCs) franchised by the Department for Transport are members of the Rail Ombudsman (this excludes those franchised by local transport authorities, such as TfL rail and Nexus) and all members have signed up to use the Rail Ombudsman ADR service.
The new and independent Rail Ombudsman for the railway is launching to further enhance the industry's customer complaints process. Most complaints are dealt with by train companies, according to the Office of Rail and Road (ORR), but rail companies together are supporting and funding the Rail Ombudsman to build greater confidence in their services and deliver on their commitment to increase customer satisfaction.
The service will be provided by the Dispute Resolution Ombudsman, which already has experience of alternative dispute resolution in the retail sector.
Andy Allen, ADR project leader at the Chartered Trading Standards Institute, said: "Any kind of travel problem can be difficult for a consumer, without adding to the stress by feeling that your complaint isn't being listened to. While most rail journeys will probably go smoothly, I'm sure everyone knows somebody who's had a journey go wrong.
"If a traveller does have a valid complaint and feels that the rail company concerned isn't resolving it to their satisfaction, there is now another avenue for the consumer to go down. The fact that all members of the Rail Ombudsman have signed up to use this ADR service is great news for train travellers.
 "It is generally accepted that consumers are more willing to use Alternative Dispute Resolution processes than to use the court process. It is also accepted that these ADR processes are much better at maintaining, or recovering, a positive relationship between the consumer and trader. For any rail traveller, that's got to be good news."
And Andrew Jones, the Rail Minister, said: "This is a significant step forward for passengers' rights. This independent ombudsman will make sure passengers are heard and that they get a fair deal when train companies fall short."
Customers will be able to go to the free-to-use Rail Ombudsman if they are unhappy with the final response from a rail company or if their complaint has not been resolved within 40 working days of the rail company receiving it. This new body, with expertise in consumer law and alternative dispute resolution, will review appeals and aim to resolve them by mediation or by issuing a formal, binding ruling if no agreement between the customer and the company can be reached.
CTSI's Andy Allen added: "Originally this ADR initiative came about as a result of a European Directive following the recognition that the court system was too slow and expensive as a practical way of dealing with consumer disputes. The reality is that more people don't go to court, so this is an alternative to doing nothing."
ENDS
Notes to Editors
Chartered Trading Standards Institute (CTSI)
CTSI is a training and membership organisation that has represented the interests of the Trading Standards profession since 1881 nationally and internationally.  We aim to raise the profile of the profession while working towards fairer, better informed and safer consumer and business communities. CTSI's members are engaged in delivering frontline trading standards services in local authorities and in businesses. www.tradingstandards.uk
CTSI is also appointed by the UK government to audit and approve bodies which meet requirements of the consumer Alternative Dispute Resolution (ADR) directive.
All train operating companies (TOCs) franchised by the Department for Transport are members of the Rail Ombudsman (this excludes those franchised by local transport authorities, such as TfL rail and Nexus).

Abellio East Anglia Limited
Abellio ScotRail Limited
Arriva Rail North Limited
The Chiltern Railway Company Limited
East Midlands Trains Limited
First Greater Western Limited
First MTR South Western Trains Limited
First TransPennine Express Limited
Govia Thameslink Railway Limited
London & South Eastern Railway Limited
London North Eastern Railway Limited
Merseyrail Electrics 2002 Limited
Serco Caledonian Sleepers Limited
Transport for Wales
Trenitalia c2c Limited
West Coast Trains Limited
West Midlands Trains Limited
XC Trains Limited
Network Rail Infrastructure Limited (in relation to services provided directly to consumers at its managed stations)
Grand Central Railway Company Limited
Hull Trains Company Limited
National Rail Enquiries

For further information please contact the CTSI press office on 01268 582206 or 074980 47545 during office hours.Legislation now requires UK traders - which would include rail companies - to inform consumers of an approved Alternative Dispute Resolution (ADR) body to help consumers resolve their complaints, if they've already been through their own customer service procedure. The ADR body must be relevant to the sector in question. The legislation came into effect in October 2015.
Consumers should use an ADR scheme when they have failed to resolve a complaint, when they have already gone through a company's customer service procedure and when they are thinking of enforcing any consumer rights. At the moment traders (and consumers alike) don't have to use the ADR scheme, although the law requires there to be an ADR scheme in each sector. If you are a trader selling to a consumer then there needs to be an ADR body.
Currently approved ADR schemes cover everything from retail to carpets, to higher education, furniture, the motor industry and now the rail industry. More information is available from the European Commission's website: https://webgate.ec.europa.eu/odr/main/index.cfm?event=main.adr.show (just enter your country).
ADR is a range of processes that offer parties easier, quicker and most cost-effective methods to resolve complaints compared to the court process. To became an approved body to which traders can send consumers, an organisation providing ADR has to be audited and prove that it meets the regulations' standards
The Rail Ombudsman will receive all disputed customer complaints about events occurring either on or after 26 November 2018. It will either resolve them or put them in the hands of the body best-placed to deal with them.

The Ombudsman will directly deal with disputes arising from complaints about the way that TOCs have provided their contracted service, which the customer has paid to receive on the day.
The Ombudsman will pass disputes to Transport Focus & London TravelWatch if they are about the way that the service has been specified or industry policy.

The Rail Ombudsman covers rail service complaints about:

Train delays and cancellations
Customer service
Safety issues such as overcrowding
Information given about journeys or engineering works
Availability and access to station facilities
Quality of services on trains
Passenger assistance

The Rail Ombudsman does not cover complaints about:

Public policy on transport
Strike action
How a railway line affects your home
Appeal of penalty fares or parking fines
Complaints relating to the outcome of staff disciplinary action
Complaints that have already been dealt with or are being investigated by another organisation such as the courts
Issues which are outside the control of the service provider
Where you have already accepted a decision or offer made by the service provider
Where you are claiming business losses
Where you are claiming more than £2,500 in compensation
Where it is about an event which took place before the Rail Ombudsman service was established
---