News
Watch out for new timeshare scams, warns CTSI
Posted 19/07/18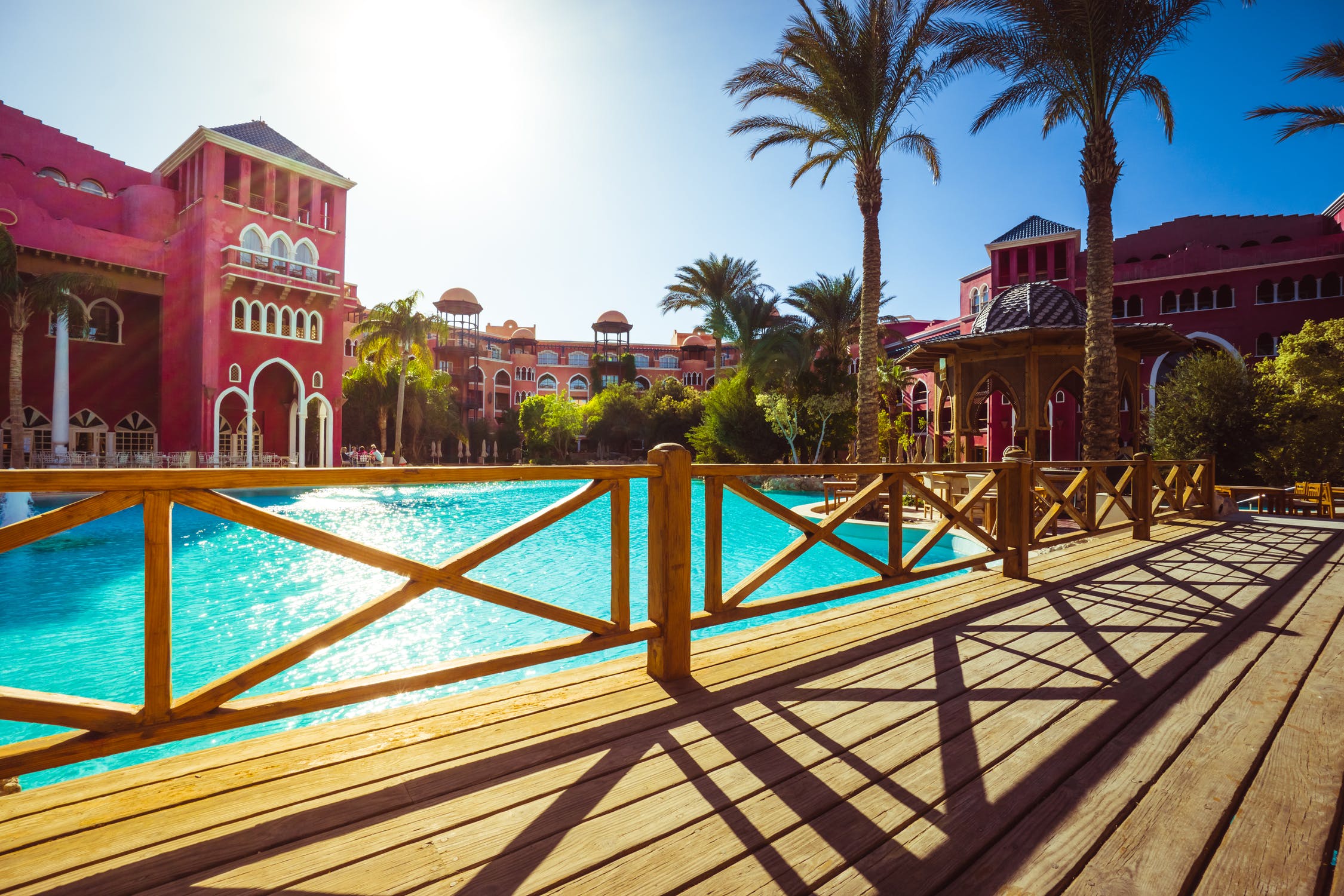 It's that time of year where millions of sun-worshipers take to the skies for their annual holiday. Whilst you may be at your most relaxed, it's essential that you don't let your guard down, warns the Chartered Trading Standards Institute (CTSI).
Reports continue to emerge of consumers being approached whilst on holiday with an opportunity to attend a 'presentation', with the attractive offer of further holiday accommodation opportunities, which could be in the form of timeshare, holiday ownership or a discount holiday club.
CTSI advise consumers to be wary about attending such presentations, where they may be subjected to pressure sales, which could lead to them parting with large sums of money. Consumers need to be aware that the cost of timeshare is not just a one-off payment, but there are additional monthly maintenance fees on top, and these may increase significantly over time.
The European Union has specific legislation covering the sale of timeshare and other holiday products, and there are strict rules about the way in which the sales can be carried out. These include the requirement to give consumers key information and cancellation rights, and the prohibition of any upfront deposits being taken. 
CTSI Lead Officer for Fair Trading, Sylvia Rook, says: "It is easy to get caught up in the dream of potentially 'owning' part of a beautiful resort, or accessing cheap holidays, but if you are asked to part with a large sum of money, it is always important to check the details of the offer carefully and seek legal advice before signing anything. Sleep on it before making any important financial decisions, which may tie you in to monthly, or annual, fees for many years to come."
Although consumers are becoming more aware of timeshare 'scams', there is a growing area of concern over businesses offering assistance on how to get out of timeshare contracts. Timeshare is far less popular than it used to be, and many people who bought timeshare in the 1980s now wish to exit their agreement, either because they are no longer in a position to travel abroad, can no longer afford the maintenance fees because of their advancing years, or because they do not want to burden their family with the potential problem of disposal in the future.  As a consequence, there is now very little demand by consumers to buy timeshare on the resale market, which is why such companies have sprung up to 'assist' consumers wishing to exit their agreements.
Many businesses who used to sell timeshare have now rebranded themselves as businesses that will help consumers exit their timeshare, often at a very high cost, and CTSI would advise consumers to be very wary about using any such company, without carrying out their own research fully.  In particular consumers should check the terms for exit with their timeshare company first, as many timeshare companies will allow the consumer to walk away from their agreement after paying a number of maintenance payments, and this will often cost substantially less than the fees the exit companies charge.  Watch out for businesses who offer to sell you additional products, such as discount clubs,  alongside the service they are offering, and certainly do not agree to enter into an new timeshare agreement to offset the old one.
Don't be misled into believing that all firms who use the term 'lawyers' in their name are actually solicitors, as the term has no legal definition; you can check if a business is in the official directory of solicitors by looking on the Law Society website. Finally, always make sure you know exactly what you are agreeing to, and paying for, before you enter into a contract.
Trading standards are aware of a growing number of complaints regarding timeshare, particularly in relation to holiday clubs, timeshare resale, and exit companies, with over 800 complaints received nationally in the last 12 months, often with substantial sums of money being involved.
CTSI Director of Operations, Andy Allen, says, "Despite the falling popularity of traditional timeshare products the UK European Consumer Centre service continues to be contacted by large numbers of consumers who have lost significant amounts of money to timeshare related scams. Rogue companies have continually evolved their products in an attempt to evade the protection offered by consumer protection legislation, and they have also been very clever at developing a variety of guises, the specialist claims 'lawyer' being one of them, in order to further target timeshare owners'.
Even whilst you are in  the UK you may be approached by someone offering an 'investment opportunity' in relation to so-called UK based timeshare 'lodges'. The same timeshare laws apply in the UK, but always remember to carry out your own research, and certainly do not make a substantial investment for a percentage share in such a property without taking independent legal advice.
Anyone with concerns about timeshare or resale companies is advised to contact Citizens Advice Consumer Helpline on 03454 04 05 06 or Action Fraud on 0300 123 2050.
ENDS
Notes for Editors:
For press queries, email CTSI Press Office for requests: pressoffice@tsi.org.uk, or call 01268 582240.
The legislation covering the sale and resale of Timeshare is: The Timeshare, Holiday Products, Resale and Exchange Contracts Regulations 2010
The Regulations cover 'Holiday Accommodation Contacts', which comprise of timeshare contracts, long term holiday product contracts, resale contracts and exchange contracts and the rules cover the whole of the EEA (European Economic Area – EU plus Iceland, Lichtenstein and Norway)
Trading standards and Citizen's Advice are receiving an increasing number of complaints about companies who offer to 'assist' consumers in exiting their timeshare.  Fees of around £7000 may be payable but, whilst consumers believe this is for 'legal fees', this is not always the case, and the fees may be for membership of discount clubs etc
If a trader in the UK misleads consumers a to the service they offer, they could commit an offence under the Consumer Protection from Unfair Trading Regulations 2008 or the Fraud Act 2006
UK European Consumer Centre (UK ECC) Case study on Timeshare issues - http://www.ukecc.net/news/cs-news-item.cfm/newsid/3224
UK ECC Timeshare advice - http://www.ukecc.net/consumer-topics/timeshare-and-holiday-clubs.cfm
Examples of scams - http://www.ukecc.net/consumer-topics/examples-of-scams.cfm
Chartered Trading Standards Institute (CTSI)
CTSI is a training and membership group that has represented the interests of the Trading Standards profession since 1881 nationally and internationally. We aim to raise the profile of the profession while working towards fairer, better informed and safer consumer and business communities.
CTSI's members are engaged in delivering frontline trading standards services in local authorities and in businesses. www.tradingstandards.uk. The CTSI Symposium takes place 4 – 6 June 2018, at the East Midlands Conference Centre, Nottingham.
---