News
Trading standards tackle rogue rental agencies in Tower Hamlets
Posted 17/07/18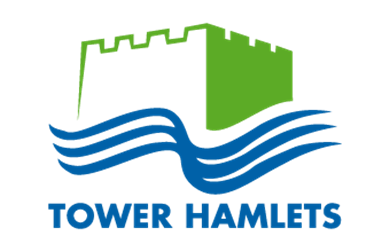 The London borough of Tower Hamlets has been cracking down on landlords and letting agents failing to list fees and uphold decent standards in their properties.
The Trading Standards and Environmental Health teams at Tower Hamlets Council have been working collaboratively to uphold the standards listed in the borough's Private Rental Charter. The charter outlines what is legally required of landlords and letting agents.
A review of 401 organisations signed up to the charter resulted in 27 fines totalling £150,000. Xpresslink Properties, 172 Commercial Road, Aldgate, E1 2JY, and Field and May, 10 - 16 Tiller Road, Crossharbour, E14 8PX, were fined £10,000 each by trading standards.
Both organisations appealed their fines; however in June these were upheld for not adequately describing their tenant fees and providing no information about landlord fees. Other information missing from their websites included whether renters and landlords money would be safely held within a client money protection scheme.
The fine for Field and May was reduced to £8,000 at a hearing on Monday 11 June. The fine for the Aldgate branch of Xpresslink Properties remained at £10,000 following a ruling on Thursday 28 June.
The Consumer Rights Act 2015 and The Redress Schemes for Lettings Agency Work and Property Management Work (England) Order 2014 outline that websites must clearly state if there are any fees associated with renting a property. Managing and letting agents must belong to a government approved consumer redress scheme which is published on their website.
The Environmental Health team at the council also fined Andlow Properties Ltd, 115 Craven Park Road, London, N15 6BL, for failing to comply with an improvement notice. On Thursday 28 June they pleaded guilty and were fined £1,500 and ordered to pay £1,228 in legal costs to the council.
The improvement notice outlined that the letting agent needed to provide certificates proving electrical and fire safety within 12 flats. Work also needed to be carried out to improve ventilation stop damp and mould.
Tower Hamlets was one of the first boroughs to contribute to the Mayor of London's Rogue Landlord Checker and all of the organisations fined will also be submitted.
Tom McCourt, Strategic Director of Place at Tower Hamlets Council, said: "The council has a collaborative approach to housing regulation within the private renting sector. The Trading Standards and Health and Housing teams work together to tackle problems regarding residents' poor living conditions and letting agents who fail to comply with legislation alike.
"It is imperative that conditions are suitable and that information regarding renting properties is clear and accessible. These cases outline how seriously this is taken within Tower Hamlets."
John Biggs, Mayor of Tower Hamlets, said: "These cases show that where landlords and lettings agents are flouting the law we will take action as a Council. I am committed to driving up standards for tenants in the private rented sector, and we will use our powers to ensure people are treated fairly and have a decent place to live.
"Tower Hamlets is the fastest growing London borough and it's important that both new and current residents wanting to rent within the private sector are protected."
Notes to Editor:
To find out more about the notices served on 27 letting and managing agents resulting in £150,000 worth of fines being issued, visit: https://www.towerhamlets.gov.uk/News_events/News/2018/June_2018/Council_fines_rogue_letting_and_managing_agents_150000.aspx
For information about the Tower Hamlets Private Renters' Charter, visit: https://www.towerhamlets.gov.uk/lgnl/housing/Private_housing/Renters_charter/Tower_Hamlets_Private_Renters_Charter.aspx
Please find the full addresses of the letting agents below:

Xpresslink Properties, 172 Commercial Road, Aldgate, London, England, E1 2JY
Field and May, 10 - 16 Tiller Road, Crossharbour, London, E14 8PX
Andlow Properties Ltd, 115 Craven Park Road, London, N15 6BL

For more information about this press release, contact Jemma Walker, Communications Officer, Tower Hamlets Council, on jemma.walker@towerhamlets.gov.uk or 020 7364 4720.
---