News
Hundreds of consumer protection professionals trained to detect fake PPE
Posted 22/05/20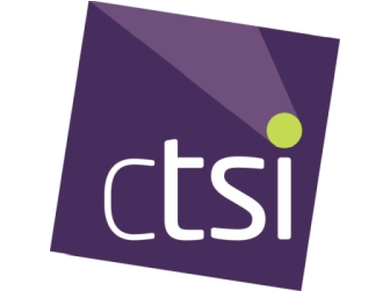 The COVID-19 coronavirus pandemic has led to a spike in demand for Personal Protective Equipment (PPE) and hand cleansing products.
Earlier this year, the British Standards Institution (BSI) issued a warning about fake PPE equipment entering the country on the back of false certificates. Recognising and enforcing the law on phoney PPE and hand cleansing products is now a critical part of the role of trading standards and environmental health practitioners.
In response to the new demands, the Office for Product Safety & Standards (OPSS) and the Chartered Trading Standards Institute (CTSI) are delivering a series of webinars focussing on the identification and classification of PPE alongside identifying active ingredients and checking labelling and effectiveness claims.
The webinars have been an enormous success. The partnership has developed six, two-hour webinars and has delivered four so far, with 400 delegates in attendance.
CTSI Service Director Profession Relationships, Phil Owen, said: "On behalf of CTSI, I wish to thank Tom Penton of Hampshire County Council, Vicki Burch of Hertfordshire County Council and Chris Smith of the Office for Product Safety & Standards for stepping up and sharing their expertise with delegates. 
"CTSI hope to improve on the webinars it develops and delivers going forward so that far more of our profession can benefit from the training it has to offer.
"This is a challenging time for everyone, including consumer protection professionals. CTSI is proud to help facilitate this training which enhances expertise relevant to the pandemic."
ENDS


Notes for Editors:
CTSI Press Office: pressoffice@tsi.org.uk, 01268 582240
Chartered Trading Standards Institute (CTSI)
CTSI is a training and membership organisation that has represented the interests of the Trading Standards profession since 1881 nationally and internationally. We aim to raise the profile of the profession while working towards fairer, better informed and safer consumer and business communities.
CTSI's members are engaged in delivering frontline trading standards services in local authorities and in businesses. www.tradingstandards.uk
---