News
Pandemic cancellations - beware 'refund vouchers' and 'admin' fees
Posted 08/06/20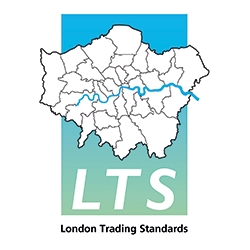 Consumers who have tickets for cancelled flights, holidays and events must have their legal rights to a refund upheld, says London Trading Standards (LTS), who have today published advice to consumers on their website (http://www.londontradingstandards.org.uk).
According to London Trading Standards, complaints about travel firms in London were up 280% during March to May 2020, compared with last year. Complaints about cultural and entertainment firms were up 218% and against transport operators up 195% compared to a year ago.
The UK's Competition and Markets Authority (CMA) recently published data showing they had received almost 20,000 holiday-related complaints about cancellations and refunds; a further 8,000 complaints about airlines and almost 2,000 relating to events.
Some companies struggling to fund cancellation refunds have been attempting to pressure customers into accepting vouchers instead of refunds. Such vouchers aren't financially protected if the company goes bust.
If you bought a package holiday, Refund Credit Notes (RCNs) financially protected (e.g. by ABTA) may be available. These offer a safer alternative to vouchers and the consumer should be able exchange these for a cash refund at a later date. However, consumers must legally be offered a cash refund.
Some travel agents have also been deducting significant 'admin' fees from refunds, contrary to the law, and this practice should be reported and stopped, according to London Trading Standards. Under EU and UK law, companies must provide a refund in the event that no service is provided to the customer.
LTS and the Journal of Trading Standards will broadcast a Podcast on the subject on Friday (12th June), with a panel of experts answering questions. It will be available here: https://www.journaloftradingstandards.co.uk/made-to-measure-podcast/
London Trading Standards Operations Director, Stephen Knight, said: "The travel and event industry is obviously facing an enormous challenge in the current pandemic, but it is not the responsibility of individual consumers to provide an industry-wide bail-out. Consumer rights to a refund are enshrined in EU and UK law and must be upheld.
"Where package holiday consumers are willing to accept an alternative to a cash refund, then financially protected Refund Credit Notes, such as those backed by ABTA, that can be exchanged for a cash refund or future travel is much safer than a simple voucher.
"We are also aware of some travel agents seeking to charge 'admin' fees of around £75 per person for processing refunds. This is unacceptable and consumers should report any such cases to trading standards."
Chartered Trading Standards Institute Chief Executive, Leon Livermore, said: "This has been an incredibly challenging time for both holidaymakers and travel companies alike. Consumer protection professionals are working hard to support both consumers and businesses through this crisis.
"I hope that once the pandemic subsides, the UK travel industry will return to health, and consumers disappointed by the cancellations will be able to enjoy future excursions backed by good consumer law."
Meanwhile, the Spanish Government announced last week that it will be taking legal action against 17 airlines, including Ryanair and EasyJet, for hiding information from customers about their EU-protected rights to a refund within 7 days when flights are cancelled. https://www.lamoncloa.gob.es/serviciosdeprensa/notasprensa/consumo/Paginas/2020/010620-aerolineas.aspx (Spanish)
LTS is highlighting a different area of trading standards response to consumer issues raised by the pandemic over the coming weeks as part of our annual 'LTS Week' consumer awareness campaign, this year entitled: "London Trading Standards – Protecting Consumers, Safeguarding Businesses through COVID-19".
To report concerns about companies that are engaging in unfair practices, contact Trading Standards via the Citizens Advice consumer service helpline on 0808 223 1133 or via their chat service online https://www.citizensadvice.org.uk/consumer/.
Alternatively, consumer crimes can be reported online using the LTS reporting tool - http://www.londontradingstandards.org.uk/report-consumer-crime/
ENDS
Notes:
1. Contact details: CTSI press office - pressoffice@tsi.org.uk 
2. Interviews with trading standards officers and/or LTS's Operations Director available.
3. Infographic attached of cancellation complaints received by LTS (via the Citizens Advice Consumer service)
4. Advice to Consumers (Q&A) attached
5. London Trading Standards (LTS) represents the 33 local authority trading standards services in the London Region. LTS shares information and awareness campaigns across the capital to protect consumers and safeguard legitimate enterprise. More information is available here: http://www.londontradingstandards.org.uk/
6. Trading standards officers advise on and enforce laws that govern the way we buy, sell, rent and hire goods and services. Trading standards endeavours to work with businesses to help achieve compliance but ultimately, can prosecute those who break the law. Trading standards have the power to inspect premises and can seize goods as well as conduct investigations into criminal offences.
---