News
Guides take on loan sharks
Posted 22/08/14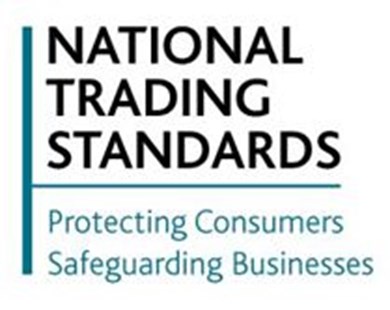 A Girlguiding group from Reading has joined the fight against illegal money lenders and been rewarded today (22 August) for making a difference in their community by being named as the Stop Loan Sharks Champions for 2014.
The 5th Tilehurst Guides won the award which is hosted by the England Illegal Money Lending Team in partnership with trading standards around the country.
To mark the occasion, Consumer Affairs Minister Jo Swinson will praise the Guides at a Parliamentary reception today and present them with their awards and a £1,000 cheque.
The group, which is part of Girlguiding, the UK's leading charity for girls and young women, won the award through designing their own unique challenge badge. Members of any age can access this through the group and earn the badge by working through a booklet of challenges about savings, banking and safe places you can go to borrow money.
It is hoped this will help educate more young people and their families about the dangers of loan sharks with an estimated 310,000 households currently in debt to illegal money lenders.
Consumer Affairs Minister, Jo Swinson, said:
"These young women are rightly being commended for their innovative and determined efforts to prevent people becoming embroiled with loan sharks. It shows how Girlguiding is tackling modern issues and equipping girls with vital skills.
"Illegal money lenders should be reported immediately and if anyone finds themselves in financial difficulty, the key thing is to not suffer in silence. The Government's Money Advice Service (0300 500 5000 / www.moneyadviceservice.org.uk) or debt charities like StepChange can provide the much needed support, guidance and advice that people need."
Ellen Mitchell, 16, a Young Leader with the 5th Tilehurst Guides and one of the young women who led the project, said:
"We learned about the impact loan sharks were having in our area and we wanted to take action and raise awareness. As a Young Leader I helped a group of girls to come up with new ideas for the practical challenges in the resource. It really strengthened the bonds between us all and I'm really proud that we have created such a fun and useful badge. I loved every minute of it!"
Kim Jakubiszyn, the Leader of 5th Tilehurst Guides said:
"I have always been so incredibly proud of my small team of volunteers, our Guides and their achievements. For them to become award winners because they wanted to take action and make a difference not just in their community, but as far and wide as possible, is amazing."
The England Illegal Money Lending Team elected the following eight category winners, two from each of four categories, who had made an exceptional impact in highlighting this crime and encouraging victims to come forward.
•   Surrey Trading Standards
•   West Yorkshire Trading Standards and Kirklees Financial Inclusion Group
•   5th Tilehurst Guides
•   Mancunian Way
•   Durham Police
•   Greater Manchester Police
•   Gentoo Housing
•   Affinity Sutton Housing
5th Tilehurst Guides have already won a "Trading Standards Institute Hero Award" for their work in this area.
Lord Toby Harris, Chair of the National Trading Standards Board, said:
"I would like to congratulate all the nominees for the Stop Loan Sharks Champions Awards, and especially 5th Tilehurst Guides. I am delighted that their fantastic achievements in helping to highlight this illegal practice and give local communities confidence to report problems is being deservedly recognised.
"Loan sharks are illegal, predatory and a scourge on our communities. National Trading Standards is committed to tackling loan sharking and it is thanks to the efforts of dedicated people working across the country that we are able to identify and investigate so many suspected loan sharks."
Leon Livermore, Chief Executive of the Trading Standards Institute, said:
"I extend my congratulations to the 5th Tilehurst Guides. Having already received the prestigious TSI Hero Award, the Guides are once again being praised for their hard work protecting their community from the dangers of loan sharks. Well done!"
Tony Quigley Head of the England Illegal Money Lending Team said:
"We received some fantastic entries from organisations across the country who are all making a real difference in communities to help us stamp out this horrendous crime. 
"Each of the winners worked exceptionally hard to ensure their communities know that loan sharks should always be avoided and that there is help available.
"We saw a wide range of innovative and exciting projects and would like to thank everyone who has played a part in helping us bring loan sharks to justice. We'd urge anyone who has been the victim of a loan shark to call us in confidence on 0300 555 2222."
Reading Borough Council's Lead Member for Culture, Sport and Consumer Services, Councillor Paul Gittings, said:
"Well done 5th Tilehurst Guides for devising such an original and wide-reaching way to warn young people and their families about the dangers of loan sharks. This national award is a remarkable achievement and recognises the time and effort the Guides have put into spreading the important message that illegal money lending damages people's lives and their communities."
Loan sharks usually appear friendly at first but quickly trap their borrowers into spiralling debt. As the debts can't legally be enforced many lenders will resort to the most extreme and callous methods to enforce repayment including threats, violence and intimidation.
Paperwork is rarely offered so victims are often in the dark as to how much they are actually paying.  Exorbitant extra amounts and interest are added sporadically. In some cases the loan sharks have been known to take items as security including passports, driving licences or even bank or post office cards with the PIN in order to withdraw directly from borrowers' accounts.
To report a loan shark:
Call the 24/7 confidential hotline 0300 555 2222

Text 'loan shark + your message' to 60003

Email reportaloanshark@stoploansharks.gov.uk

Private message www.facebook.com/stoploansharksproject
The Money Advice Service can be contacted on 0300 500 5000.
Notes for editors
1.  Photographs from the Parliamentary reception will be available on the BIS Flickr site on 22 August. https://www.flickr.com/photos/bisgovuk
2.  For enquiries regarding the National Trading Standards Board please call 020 7025 7570 or email nationaltradingstandards@grayling.com
3.  For updates on the campaign visit www.facebook.com/stoploansharksproject or twitter: @loansharknews
4.  The National Trading Standards Board is a group of senior and experienced local government heads of trading standards, representing all trading standards services across England and Wales.
5.  The Board was set up by the Government as part of changes to the consumer protection landscape and an enhanced role for trading standards. The National Trading Standards Board provides leadership influence, support and resources to help combat consumer and business detriment locally, regionally and nationally.
6.  The Stop Loan Sharks Project consists of three Illegal money lending teams in England, Scotland and Wales.  The National Trading Standards Board has responsibility for the England and Wales Illegal Money Lending Teams that are hosted by Birmingham City Council and Cardiff Council. There are separate arrangements in place in Scotland.
7.  Nationally, Illegal Money Lending Teams have secured more than 310 prosecutions for illegal money lending and related activity, leading to nearly 200 years' worth of custodial sentences. They have written off £55 million worth of illegal debt and helped nearly 24,000 people.
8.  The Illegal Money Lending Teams in England and Wales work in partnership with local Trading Standards Authorities in their related countries. They consist of specialist officers who investigate and prosecute illegal money lending and related activity and LIAISE officers who support victims and raise awareness of the dangers of borrowing from illegal money lenders.
9.  Girlguiding is the leading charity for girls and young women in the UK, with 553,633 members. Thanks to the dedication and support of 100,000 amazing volunteers they are active in every part of the UK, giving girls and young women a space where they can be themselves, have fun, build brilliant friendships, gain valuable life skills and make a positive difference to their lives and their communities. We build girls' confidence and raise their aspirations. We give them the chance to discover their full potential and encourage them to be a powerful force for good. We give them a space to have fun. They run Rainbows (5–7 years), Brownies (7–10 years), Guides (10–14 years) and The Senior Section (14–25 years).
10.In 2014, the Brownies turn 100. To celebrate, they are having The Big Brownie Birthday, bringing exciting opportunities and events to Girlguiding members all over the UK. Registered Charity No. 306016. www.girlguiding.org.uk.
---