News
Industry puts safety first with sky lantern code of practice
Posted 20/08/14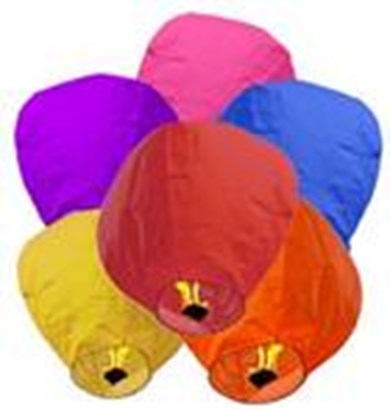 The Trading Standards Institute (TSI) has today published a new code of practice for sky lanterns - aimed at and developed by industry.
The code was the outcome of discussions between Government and industry hosted by the Department for Environment, Food and Rural Affairs.
Concerns have been raised surrounding the safety of sky lanterns, as they have the potential to create a risk to consumers, cause fires, accidentally alert coastal rescue services, litter the land and sea, damage livestock and animal health and could be a risk to aviation.
The new industry code of practice aims to provide guidance for manufacturers, importers, distributors and retailers. The code will help market surveillance authorities recognise the necessary safety checks, the type of warnings and instructions that need to accompany the product, and help ensure the responsible sale and safe use of sky lanterns.
Leon Livermore, TSI's chief executive, said:
"We are pleased the industry has taken this initiative and developed this code of practice which provides a set of guidelines to help minimise the potential risks associated with the misuse of sky lanterns."
Farming Minister George Eustice said:
"This new industry code of practice will help assure that sky lanterns are manufactured to be safe, biodegradable and sold responsibly. 
"People are becoming more aware of the dangers of sky lanterns and how to reduce the risk of them causing damage. Over the last year Defra has highlighted these risks, and a number of retailers have decided to stop selling them while some local authorities and event organisers have banned sky lanterns altogether."
Several retailers, including Poundland and Tesco stopped selling sky lanterns in the past 12 months.
The code of practice can be found on the TSI website.
Notes for Editors:
For further information or to arrange an interview please contact Mike De La Harpe at Defra on 0207 238 6007
Trading Standards Institute (TSI)
TSI is a training and membership organisation that has represented the interests of the Trading Standards profession since 1881 nationally and internationally.  We aim to raise the profile of the profession while working towards fairer, better informed and safer consumer and business communities. TSI's members are engaged in delivering frontline trading standards services in local authorities and in businesses. www.tradingstandards.uk
---