News
CTSI calls on government to address rise in 'car clocking'
Posted 03/10/17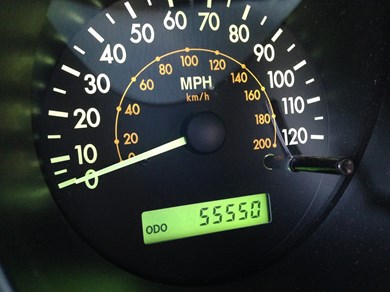 Chartered Trading Standards Institute (CTSI) Chief Executive, Leon Livermore, has issued a letter to the Department for Transport (DfT), calling for restrictive measures to halt the increase in car clocking following their response to odometer adjustment fraud. 

Car clocking is the practice of altering a vehicle's odometer reading to display a lower mileage than the vehicle has travelled. Though altering the mileage is not an offence, the selling of 'clocked' vehicles without disclosing the alteration is illegal. Fraudulently selling a clocked vehicle can raise the sale price, as well as be used by consumers to avoid mileage penalty fees in car finance agreements.  
According to HPI, one in sixteen vehicles are predicted to have had its odometer adjusted. 
In September last year, the government commissioned a consultation paper on road worthiness testing in tractors, within which a number of concerns were raised over clocking in general vehicles. In the Government's response to the consultation (published in September), they issued a non-committal response to the clocking issue, simply stating: "The Government will consider further what measures, if any, are needed."  
The response has drawn criticism from various consumer rights groups and car-trade businesses for failing to seriously address the issue.  
In his letter to DoT Minster John Hayes, Livermore noted that: "the majority of respondents were in favour of legal changes yet the Government stopped short of actually giving a timetable as to when any changes would be made." 
Elaborating on the detrimental effects clocking has on trading standards, Livermore said: "those providing mileage correction services can do so with impunity despite very limited occasions where the practice is actually justified.  This unfettered ability to reduce mileages places significant resource and evidential burdens on trading standards officers who have to investigate and take action." 
Livermore used this opportunity to call for new restrictive measured to stop car clocking. "CTSI would seek to restrict the legitimate changing of a vehicle's mileage to the manufacturer alone. We would suggest that anyone other than the manufacturer who changes the mileage should be committing a specific legal offence." 
"Vehicle manufacturers should also be encouraged to build in anti-tamper mechanisms or backup data (cloud databases) to actively prevent third party tampering." 
Backing CTSI's call, RAC spokesman Pete Williams said: "It is absolutely ludicrous that shady operators are able to advertise their services putting motorists at risk of buying a car with a tampered mileage, disguising its true history and likely level of wear and tear. We strongly urge the Government to act swiftly to outlaw the practice, provide genuine protection for consumers and to ensure that this is stamped out once and for all." 
As of publication, CTSI has not received a response from the Department for Transport. 
---