News
Suspended sentence for fake lipstick seller
Posted 04/10/17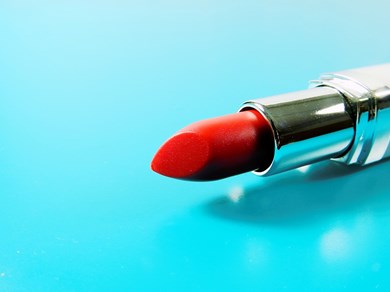 A man who sold fake MAC lipstick which had over 300 times the legal amount of lead in it has been prosecuted by Plymouth City Council's Trading Standards.
The fake lippy – called 'Lady Danger' – was one of a number of counterfeit goods sold by Paul Lamerton on eBay and Facebook. Lamerton, currently of Traine Villas, Modbury, pleaded guilty to seven offences committed between 2012 and 2016.
The 47-year-old was living in the Stoke area of Plymouth at the time he committed the offences, which included selling other fake MAC lipsticks and mascara, and a number of fake children's Minion and Barbie watches online.
Lamerton was sentenced to a total of six weeks in prison suspended for 12 months. Magistrates had initially said the offences should each carry a nine week sentence but this was reduced because of his early plea and remorse. He was also ordered to pay £400 costs and £115 victim surcharge.
Trading Standards received intelligence that the fake goods were being sold and raided Lamerton's address in June last year. A number of fake items were seized along with packaging materials for posting them. 
Among the haul were lipsticks and mascaras branded as MAC. The products were sent for testing and the fake cosmetic found to contain dangerously high levels of lead. The worst was a fake MAC lipstick called 'Lady Danger' that contained 3702mg/kg of lead – the permitted limit is 10mg/kg. Other fakes of 'Russian Red' and 'Diva' MAC lipsticks also had illegal albeit lower levels of lead.
Councillor Dave Downie, Cabinet Member for Safer and Stronger Communities said "These items were not only fake, but some were dangerous."
"Plymouth's Trading Standards Officers work hard to protect people in Plymouth from unsafe goods. The products may look like the real thing, but were not and consumers can put their health at risk by using them."
"The level of lead in one sample was incredible. Legitimate companies comply with regulations that are designed to keep us safe but counterfeiters avoid costs incurred and the taxes by legitimate companies."
The Centre for Economic and Business Research report shows that counterfeit goods cost the UK economy £17.3bn in 2016 alone, destroying 72,000 jobs in the process.
---