News
Challenges, opportunities and investment concerns highlighted by latest CTSI EU Exit report
Posted 14/12/20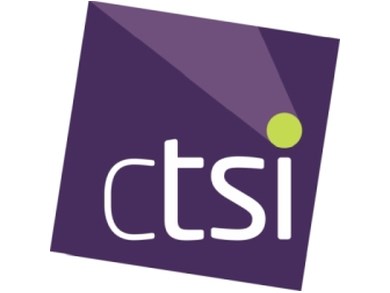 Big rises in online consumer spending, a surge in consumer support requests and ongoing spending cuts are highlighted in an updated trading standards report on EU Exit released today by the Chartered Trading Standards Institute (CTSI).
According to the report, the UK European Consumer Centre (UK ECC) saw a rise of 34% in consumer support requests, mostly due to the mass holiday cancellations caused by the COVID-19 pandemic. 
The consumer centre currently relies on shared consumer intelligence with consumer centres in EU member states. There are presently big questions about how the centre will function without this agreement, although the UK Government has indicated that it will fund the service through 2021. The report states that the service saved UK consumers £3.6m after undertaking 11,200 cases in 2019. 
The report also highlighted the surge in UK online sales. While the absolute number of online sales has increased every year for over a decade, experts expect a £5.3bn surge year-on-year, pointing to the COVID-19 pandemic as the primary cause. £2bn of the rise is expected to go to Amazon alone according to the report. The report highlights the importance of keeping consumer confidence high through working closely with the EU post-Brexit.
The update acknowledged the fact that average trading standards funding has continually dropped over the past decade and calls on the Government to reverse this trend, remarking that, with the additional challenges of Brexit, "the system urgently needs reform and investment."
The report was first released in 2018, assessing the potential impact of leaving the EU on UK trading standards and consumer protection - both threats and opportunities.
The updated booklet gives a revised overview of the challenges and opportunities that Brexit brings for each area of consumer protection. These include fair trading, e-commerce, animal health & agriculture, food standards, intellectual property, travel, and cross-border access to justice.
CTSI Executive Director, Paul Ramsden, said: "This updated edition of the CTSI Brexit Think Tank's EU Exit report takes into account the developments of the past two years. A lot has changed on the political and consumer landscapes since then, but the concerns of the trading standards profession and consumer protection remain.
"A potential 'No Deal' EU Exit, combined with the COVID-19 pandemic, is causing uncertainty and strains on consumer protection services, the likes of which have never been greater in my lifetime. 
"EU exit could also bring opportunities that the Government could grasp, including reform of the UK consumer protection landscape and reversing a decade of decline in investment, but this will require clear sight and the will to make these changes swiftly and substantially. 
"There are many significant challenges ahead for our country, and we hope that this guide will inform UK Government policy as we advance. We as a profession, hope for minimal disruption and for the Government and European Union to work together as closely as possible in achieving future consumer protection outcomes."
ENDS
Editor's note:
The full report may be found at this link. 

CTSI Press Office: pressoffice@tsi.org.uk, 01268 582240

 Chartered Trading Standards Institute (CTSI)
CTSI is a training and membership organisation that has represented the interests of the Trading Standards profession since 1881 nationally and internationally. We aim to raise the profile of the profession while working towards fairer, better informed and safer consumer and business communities. CTSI's members are engaged in delivering frontline trading standards services in local authorities and in businesses. www.tradingstandards.uk
---