News
Statement on new consumer minister
Posted 21/05/15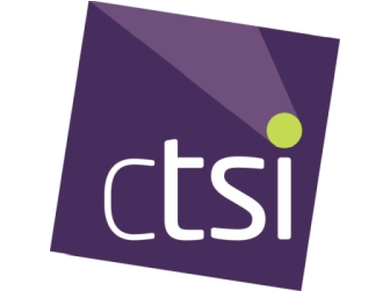 Chartered Trading Standards Institute (CTSI) CEO Leon Livermore said the following about government's decision regarding the consumer minister post:
 'While CTSI welcomes and is eager to work with all new ministers, it's hugely disappointing that the consumer minister's portfolio has been further reduced to a small role within the Department of Business Innovation and Skills (BIS). Rather than having a minister committed to consumer issues, the new role is part of a portfolio that also includes retail, construction, rail, trade union and employment law and finally, consumer and competition policy.
'In addition to looking after a BIS portfolio in which consumer issues are one of seven of new minister Nick Boles' responsibilities, he must also manage a Department for Education (DfE) portfolio that includes raising the participation age and international education and a joint BIS/DfE role that includes a further eight items. That's 17 major issues. No small task for a single minister who can't expect to focus on consumer issues let alone be a consumer himself. 
'CTSI's concern is that further diluting and diminishing the role of consumer protection within this portfolio will not only increase consumer detriment but also add strain to local government already struggling to manage issues related to consumer protection, health, environment and commerce.
'In the last week alone, headlines throughout the UK have been flooded with stories about children's Halloween costumes going up in flame and dangerous counterfeit cosmetic products. Product safety and intellectual property are just two of the more than 250 pieces of legislation enforced by trading standards officers. Each of these pieces of legislation is designed to protect consumers and legitimate businesses. 
'For more than two years CTSI, Which? and other consumer advocates have called for more support for consumer protection and a consumer voice in the cabinet. How many children's costumes must catch alight; how many vulnerable people must be scammed; how much greater a hold must organized crime, which profits from counterfeit goods and undercuts legitimate businesses, have on communities before the government listens and appoints a minister specifically dedicated to consumer rights issues?
'It is incredibly disappointing that instead of taking this opportunity to make consumer rights issues a priority, government has decided to further weaken its voice.
'We again call on the government to consider a strategic review of consumer protection in the UK. This is a conversation that isn't going to go away. Nowhere is this more evident than in Liverpool, where following a judicial review, the Liverpool County Council agreed to review how its trading standards service is structured. While local review is a start, we call on government to commit to a national strategic review of consumer protection.'
---