News
Bogus carer jailed after fleecing blind WW2 vet for £250,000
Posted 26/04/17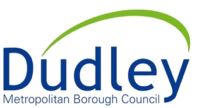 The jailing of a bogus carer who fleeced a blind war hero for £250,000 is a rare example of the systemic grooming and exploitation of elderly people coming before the courts, experts have said.
Veronica Robinson isolated her 93-year-old victim, changing the locks of his home and preventing contact with the victim`s friends and family, before plundering his savings to buy herself a house. 
Robinson even arranged for solicitors' letters to be sent to the victim's family, telling them that his financial affairs and his relationship with her were "none of their business". 
At the height of the abuse, Robinson was taking the victim to the bank to make weekly withdrawals of up to £2,000 a time. The money disappeared and the victim had no idea where it went. 
Robinson went on to write a cheque to herself from the victim's cheque book, for £188,000, which she used to buy herself a detached home. 
Although the victim signed the cheque, he was suffering from dementia which meant he lacked the necessary capacity to understand his actions. 
Robinson, of High Haden Road, Cradley Heath, West Mids, was sentenced at Wolverhampton Crown Court on Tuesday (APRIL 25), after a trial brought by Dudley Council's trading standards team. 
She was found guilty of fraud by abuse of position and perverting the course of justice, in relation to false documents served in an attempt to influence proceedings, and jailed for five-and-a-half years. 
His Honour Barry Berlin said it was "high impact" offending on a vulnerable man. Before sending Robinson down, he described her as "an unprincipled opportunist motivated by greed". 
Speaking after the case, experts said that although financial abuse of the vulnerable is widespread, relatively few cases are dealt with so robustly. 
They predicted that the inaction will one-day be viewed as a national disgrace. 
Professor Keith Brown, from the National Centre for Post Qualifying Social Work at Bournemouth University, said: "Vulnerable and elderly people are repeatedly being singled out and targeted because criminals view them as soft targets.
"They are afforded very little protection by the system because they are often isolated and unknown to the authorities. 
"Society appears to be turning a blind eye, just as it did historically with child sexual exploitation. This is yet another wake up call as to the depth and scale of the problem of financial abuse of the vulnerable. 
"As a society we must open our eyes to the scale of these issues and find new and improved ways to help protect and support the vulnerable." 
Tony Oakman, strategic director for people at Dudley Council, said: "This was a despicable crime against someone who was extremely vulnerable which resulted in him being duped out of thousands of pounds. 
"The dishonesty involved is staggering and I am delighted our trading standards team were able to help bring swift justice to Veronica Robinson which we hope will be some comfort to this elderly victim and his family." 
Leon Livermore, chief executive of the Chartered Trading Standards Institute said: "We live in an institutionally ageist society where exploitation of the elderly is becoming routine. 
"The average scams victim is 74 years old and the average loss is £4,500. Society is viewing these people as doddery and foolish whereas they are vulnerable and lonely, which makes them easy prey for criminals. 
"If our children and young people were being let down to this extent it would be a national scandal on the front page of every newspaper in the land." 
During the trial the court heard Robinson, 61, who went by her middle name, Sue, started working for her victim as an £8.50-an-hour cleaner before becoming his carer, despite having no experience or qualifications. 
Visitors to World War II veteran's home were stunned by how dirty it was and how Robinson controlled him. One said: "She was a cleaner who didn't clean and a carer who didn't care." 
Entry warrants executed at Robinson`s home revealed she had obtained statements and account details for all of the victim's finances. 
In addition, draft wills and documents, written by Robinson, were also discovered that gave her full power of attorney over the victim. 
Mark Jackson, prosecuting, said Robinson's victim "became totally dependent on her and was almost besotted with her." 
He added: "She systematically abused her position of trust in a determined and well planned way, defrauding him out of hundreds of thousands of pounds." 
The court heard the dementia sufferer had "lacked capacity" to make rational financial decisions. 
Robinson cancelled GP appointments and blocked attempts by social workers and medical practitioners to assess his mental condition. 
Only after an injunction was brought to prevent Robinson contacting the victim could he be assessed and the necessary care be provided. 
Experts are warning of a hidden epidemic of exploitation but thankfully some cases have caught the attention of the authorities.
A crooked saleswoman at Summit Roofguard¹ repeatedly targeted a 86-year-old dementia sufferer, from Dudley, to replace windows and guttering that were only four years old. Trading standards uncovered the use of training guide detailing manipulative sales techniques that are believed to be widespread. 
A 78-year-old man was tricked into signing over his £250,000 home to conmen posing as builders². They took away his independence and moved him to a caravan. Trading standards discovered these unscrupulous members of the travelling community had a trail of victims. 
Meanwhile, trading standards have uncovered a so called 'suckers list' made up of 300,000 vulnerable people³ which allows fraudsters to target them in their own homes from anywhere around the world through mass marketing scams. 
ENDS 
NOTES TO EDITORS 
Robinson received five years for the fraud offence and six months for perverting the course of justice. 
Professor Brown leads a national research project on financial scamming on behalf of CTSI and the National Trading Standards Scams Team. 
CASE STUDIES: 
1: https://www.tradingstandards.uk/news-policy/news-room/2016/landmark-trading-standards-trial-sends-a-warning-to-dodgy-salesmen 
2: https://www.tradingstandards.uk/news-policy/news-room/2016/brave-pensioner-who-lost-home-to-fraudsters-is-recognised-with-ctsi-hero-award 
3: http://www.telegraph.co.uk/news/2017/01/27/government-sat-database-270000-scam-victims-two-years-without/ 
4: https://www.tradingstandards.uk/news-policy/news-room/2015/council-worker-launches-national-scam-team-to-protect-the-vulnerable
---