News
Hero Awards: Animal welfare champion recognised as national hero
Posted 20/06/18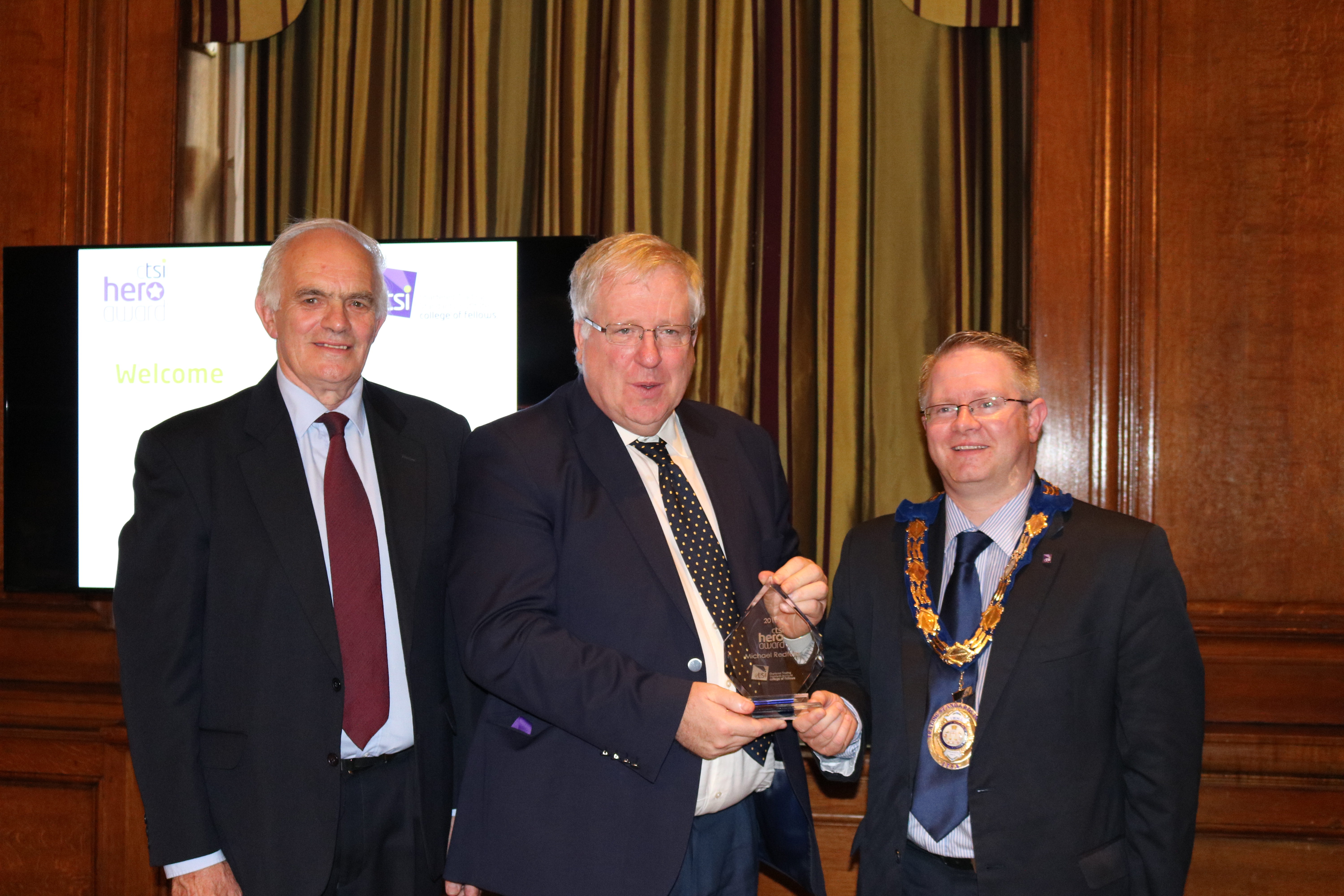 Trading Standards friend and animal welfare champion, Michael Redfern, is awarded the prestigious Hero Award from the Chartered Trading Standards Institute (CTSI), having assisted Trading Standards in rescuing reported animals in distress.
Based in Derbyshire, Michael is recognised by CTSI for tirelessly facilitating the removal of animals from premises where animal welfare has been compromised. Michael has come to the aid of trading standards services across the UK, often at short notice to help remove livestock, and has proven invaluable.
The seizure of any animal is a costly exercise and given the constraints that local governments face, Michael has been extremely efficient in ensuring that costs are kept to a minimum whilst welfare standards are maintained at the highest level. This has over the years proven priceless to Staffordshire Trading Standards and its Principal Trading Standards Officer, Stephanie Young, who nominated Michael for this award.
The CTSI Hero Award celebrates individuals or groups of people whose outstanding contribution towards consumer protection in our communities have made a significant impact. Every year, the Institute is inspired by the stories of nominees throughout the country whose bravery, altruism and hard work often goes unnoticed.
Chief Executive at CTSI, Leon Livermore, said: "Animal Welfare and the seizure of animals and their protection cannot be compared to the seizure of goods. We are talking about living beings. Trading standards officers are heavily reliant on industry experts and their skills when handling livestock. This makes Michael a hero in our eyes."
Stephanie added: "Michael always works above and beyond the expected. Without him and his family's assistance, the trading standards team would not be in a position to remove animals where welfare is compromised. Unnecessary suffering is being stopped in its tracks and that's why we nominated Michael to be recognised as a CTSI hero."
Sir Patrick McLoughlin, MP for Derbyshire Dales, collected the award on behalf of Michael, who was unable to attend the cremony on Wednesday 20 June, at One Great George Street, London. Michael was honoured alongside eight other Heroes of consumer protection. 
ENDS
Notes for Editors:
For press queries/accreditation, email CTSI Press Office: pressoffice@tsi.org.uk, or call 01268 582240.
Picture l-r: Robert Wright (CTSI College of Fellows), Sir Patrick McLoughlin MP, Malcolm Craig (CTSI Chair)  
Sponsored by: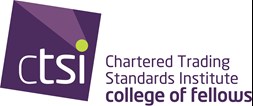 CTSI College of Fellows
The College of Fellows is a charity that has supported CTSI and the trading standards profession for more than 60 years. It promotes educational and research activities, as well as providing help for the families and dependants of trading standards professionals who die in service, and in other times of crisis.
Chartered Trading Standards Institute (CTSI)
CTSI is a training and membership organisation that has represented the interests of the Trading Standards profession since 1881 nationally and internationally. We aim to raise the profile of the profession while working towards fairer, better informed and safer consumer and business communities.
CTSI's members are engaged in delivering frontline trading standards services in local authorities and in businesses. www.tradingstandards.uk.
---