News
UK ECC celebrates Europe Day
Posted 11/05/20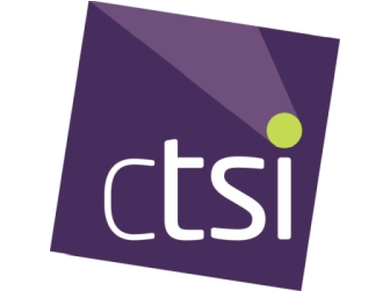 The UK European Consumer Centre (UK ECC) celebrated Europe Day on Saturday, May 9, commemorating the Schuman Declaration. The statement is considered to be the first step towards the creation of the European Community (EC) and latterly the European Union (EU). 
UK ECC, which is part of the European Consumer Centres Network (ECC-Net), is experiencing its busiest month ever due to the impact of the COVID-19 coronavirus pandemic. The entire European network received 17,600 queries in April, almost twice as many compared to the same time last year. 
The UK ECC itself registered a total of 3,345 cases since March 23, 1,507 of which related to Ryanair cancellations. 
Andy Allen, UK ECC Service Director, said: "The UK ECC has been working diligently providing support to consumers in what is our busiest period yet. More than half of our cases relate to flight cancellations due to the COVID-19 coronavirus lockdowns, and we expect this busy period to continue over the next few months.
"The UK ECC is here to support UK-based consumers with any queries they have involving businesses from outside of the UK. No query is too big or too small."
The network is also celebrating its 15th anniversary, with over 150 legal experts proving its worth during the crisis.
Consumers should contact the UK ECC with any queries by emailing the centre at UKICC@tsi.org.uk
ENDS
Notes for Editors:
CTSI Press Office: pressoffice@tsi.org.uk, 01268 582240
Chartered Trading Standards Institute (CTSI)
CTSI is a training and membership organisation that has represented the interests of the Trading Standards profession since 1881 nationally and internationally. We aim to raise the profile of the profession while working towards fairer, better informed and safer consumer and business communities.
CTSI's members are engaged in delivering frontline trading standards services in local authorities and in businesses. www.tradingstandards.uk
---