News Room
CTSI can provide expert opinion, comments and spokespeople on a wide range of Trading Standards, consumer protection and regulatory issues. 
Please contact our press office on 01268 582240/07557 229 774 or pressoffice@tsi.org.uk who would be happy to assist.
---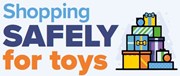 Posted: 23/11/21
The Chartered Trading Standards Institute (CTSI), the British Toy and Hobby Association (BTHA) and ROSPA are raising concerns about online purchases of toys this Christmas. In what looks like a return to a lockdown-free Christmas, CTSI warns the public to be cautious when purchasing toys, particularly online, with Statista reporting that online market revenue in the UK is expected to reach almost £90bn by the end of 2021. While, in October, BTHA raised concerns about the safety of toys purchased through third-party sellers on online marketplaces such as Amazon and eBay in its Still Toying with Children's Safety report.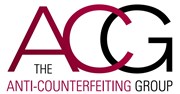 Posted: 19/11/21
The National Markets Group for IP Protection (NMG), a multi-agency focus group aimed at reducing the availability of counterfeit goods at physical markets and online, is warning consumers to watch out for fake, and potentially dangerous goods, that may appear on social media in the run up to the festive shopping season.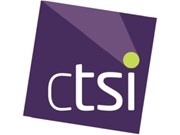 Posted: 17/11/21
The Chartered Trading Standards Institute (CTSI) views the creation of the UK Government's Trade and Agriculture Commission as a little like a curate's egg - good in parts. 

Posted: 12/11/21
Pledges were made this week by nations from across the globe to work towards carbon neutral targets to help save our planet for future generations. These are serious discussions about important issues; ultimately though its success will depend on how consumers embrace Net Zero and purchase products and services in a more environmentally friendly manner.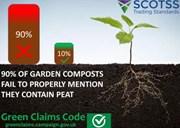 Posted: 10/11/21
As the COP26 UN Climate Change conference draws to a close this week in Glasgow, Trading Standards
officials in Scotland have revealed details of a national project looking at the peat content of garden
compost in response to increasing environmental concerns and the introduction of new Competition and
Markets Authority (CMA) guidance on misleading environmental claims – the 'Green Claims Code'1.