News Room
Welcome to CTSI's News Room. Here, you can browse through our latest consumer protection and trading standards news reports (below), or check out our archive of news articles from previous years.
Media Enquiries:  If you are a journalist, or representative of a media organisation, CTSI can provide expert opinion, comments and spokespeople on a wide range of Trading Standards, consumer protection and regulatory issues - or point you in the right direction. Please contact our press office on 01268 582240/07811244602 or pressoffice@tsi.org.uk who would be happy to assist.
---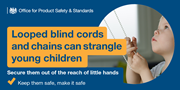 Posted: 07/10/19
Parents and other responsible adults in the UK are being urged to fit safety devices to their old window blinds to stop children becoming entangled in dangerous blind cords and chains.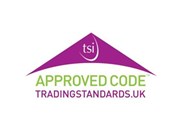 Posted: 30/09/19
How to sort the 'sheep from the goats' when choosing a trader

Posted: 24/09/19
The Dealer's Notice, which must be displayed by all dealers supplying precious metal jewellery, is being updated to add two new marks, in a version that will be compulsory from 1 May 2020.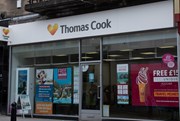 Posted: 23/09/19
Following the Thomas Cook collapse on 23 September 2019, the UK European Consumer Centre (UK ECC) would like to offer the following advice to those affected:

Posted: 19/09/19
Trading Standards services throughout Scotland are reporting that the trade in fake goods continues to be a serious problem. Today, as part of Scottish Trading Standards Week, officers across Scotland are highlighting to consumers why it is not a good idea to buy counterfeit goods and how anyone caught trading in them risks being caught and punished.