News
Hero Awards: Award winning UK ECC named the go to place for consumers seeking redress
Posted 26/06/19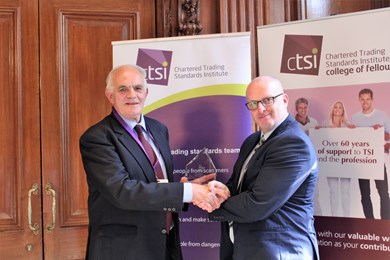 Do you know who to turn to when something goes wrong?
This question may sound straightforward but actually sits at the very heart of the constant battle of how best to protect consumers in the 21st century. For British consumers buying and selling within the European Union, UK European Consumer Centre (UK ECC) has your back.
The UK ECC has provided advice and assistance for over 15,000 consumers in the last 12 months, with approximately 2000 of those escalating to full cases. As a result of this, the UK ECC has been awarded a prestigious Chartered Trading Standards Institute (CTSI) Hero Award.
One of the most prolific Centres on the ECC network, the UK ECC - which is hosted by CTSI at the head office in Basildon, Essex– showed recent satisfaction rates at 93%. The team has achieved amicable solutions in over half of its cases, through mediation or other forms of alternative dispute resolution.
In addition to its own substantial casework, the Centre has been involved with a wide range of communication activities, working alongside consumer protection partners across the UK and Europe, and provided evidence and research to government policy-makers.
The CTSI Hero Awards celebrate those who make outstanding contributions towards consumer protection in our communities. The UK ECC received the Outstanding Trading Standards Project/Initiative Award at the CTSI Hero Awards 2019 ceremony at One Great George Street, London, on Tuesday.
Chief Executive at CTSI, Leon Livermore, said: "The UK ECC has grown from strength to strength in the 12 years since its inception, and I'm uniquely honoured to award the team for its unwavering dedication in support of consumers."
Acting Director of Consumer Affairs at the European Commission, Marie-Paule Benassi, who nominated the UK ECC for their award, said: "The UK ECC has consistently delivered high quality and rapid service to consumers. It is esteemed by the network, respected by traders and trusted by consumers in the UK and EU member states."
Service Director Delivery Excellence for the UK ECC, Andy Allen, was presented with the award by Robert Wright, CTSI College of Fellows, Sponsors of the CTSI Hero Awards.
End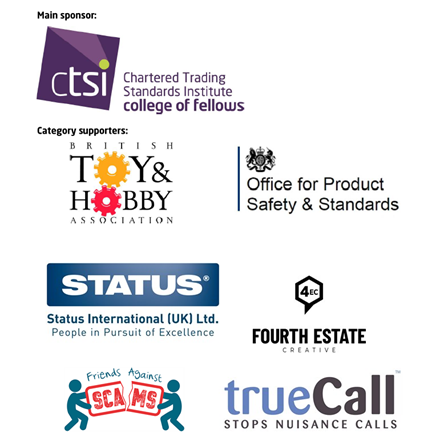 Editors notes
For press queries, email CTSI Press Office: pressoffice@tsi.org.uk, or call 01268 582240.
---