News Room
CTSI can provide expert opinion, comments and spokespeople on a wide range of Trading Standards, consumer protection and regulatory issues. 
Please contact our press office on 01268 582240/07557 229 774 or pressoffice@tsi.org.uk who would be happy to assist.
---

Posted: 23/01/19
Two Bournemouth traders, who between them attempted to charge an elderly Leamington Spa resident over £25,000 for unnecessary foam loft insulation, installation of a battery for solar panels and other home maintenance work, without giving her an adequate explanation or justification for the work, have been successfully prosecuted by Warwickshire County Council Trading Standards.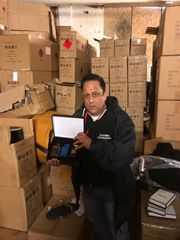 Posted: 22/01/19
A joint operation between the National Trading Standards Regional Investigations Team Central England, Birmingham Trading Standards, West Midlands Police and partners including the Anti-Counterfeiting Group (ACG), the National Markets Group (NMG) and brand representatives, has resulted in the seizure of £2.5 million worth of counterfeit and unsafe products including clothing, jewellery and cosmetics.

Posted: 15/01/19
A Witney shop is the first in Oxfordshire to be stripped of its alcohol licence.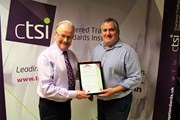 Posted: 11/12/18
The Consumer Code for Home Builders, which sets customer service standards for the marketing, purchase and sale of new homes, has been approved by the Chartered Trading Standards Institute (CTSI), after completing the CTSI Consumer Codes Approval Scheme (CCAS) process.

Posted: 04/12/18
The West Yorkshire Trading Standards Illegal Tobacco team has been recognised regionally for its efforts in combatting the supply of cheap and illicit tobacco in the County.