News
Institute remembers its fallen heroes
Posted 09/11/18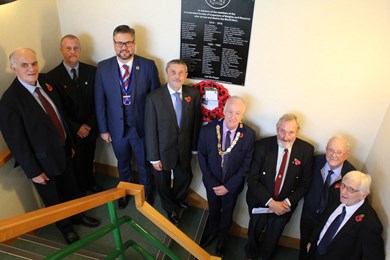 Members of the Chartered Trading Standards Institute (CTSI) gathered last Friday to pay their respects to weights and measures colleagues who gave their lives during the First and Second World Wars.
The CTSI College of Fellows unveiled a commemorative plaque at the Institute head office at Southfields Business Park, Basildon. The plaque listed the names, authorities and ranks of 25 weights and measures inspectors who died in service of their country during the World Wars.
The unveiling was attended by members of the Institute, the College of Fellows, and CTSI staff, as well as honoured guests including former servicemen.
Chief Executive of CTSI, Leon Livermore, said: "These colleagues made the ultimate sacrifice for us, so that we can enjoy the freedoms we do today. I think sometimes we forget that, and it's important that we as an Institute acknowledge the past".
"This isn't about mourning the lost, it's about recognising the impact those heroes have made. I'm proud to stand here today and represent the Institute in remembering these brave souls".
The names were read by College of Fellow Archivist Jules Golbey, before being blessed by Reverend Mike Ketley. Many of the names on the list have no known grave.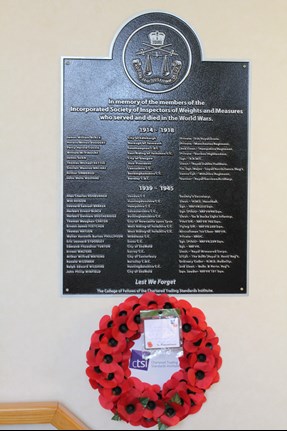 ---