News
ACG warn consumers about buying fakes this Black Friday-Cyber Monday
Posted 20/11/18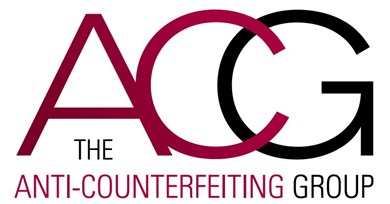 Everyone loves a bargain and Black Friday and Cyber Monday mean UK shoppers are on the look-out for some prize deals before Christmas.
Both Black Friday and Cyber Monday are continually growing in popularity in the UK. According to the most recent figures the amount spent with UK online retail sites last year was almost £1.4bn.  Reports also showed that Cyber Monday actually surpassed Black Friday, with over £3 billion being spent by UK shoppers.
Overall the results revealed the biggest ever day for both online and offline spending.
However, we are not the only ones to recognise the benefits of Black Friday and Cyber Monday. Organised international networks of counterfeiters and pirates are on the prowl and looking for our hard earned cash.
Counterfeiters and pirates find the Internet irresistible. They like the access it gives them to businesses and consumers across the world and even more, they love the anonymity it offers. Operating behind sophisticated looking sales sites, they use fake trademarks, brands and emblems and bogus certification labels to entice customers into thinking they are buying genuine, safe, products.  Unfortunately, the reality is quite different as the fakers end up shipping us nothing more than shoddy, sub-standard and, increasingly, dangerous goods. Over 30% of fake good detained by customs last year had the potential to endanger consumers. Alongside this they are looking for our bank details, to use our money to help support this insidious crime, which in turn feeds people and drug trafficking, money laundering and child exploitation.
So what can we do to protect ourselves? Firstly we need to check who we are buying from. If you're on foot go to a reputable store. If you're online remember that over 80% of fakes come from China. So if the shipping address looks to be in China or Hong Kong take extra special care. Then don't be too hasty, check the price of the product against other sites. You may even get the same deal from the original manufacturers. Finally, the old adage still rings true if the price looks too good to be true it probably is.
Enjoy yourselves, on this weekend but don't let criminals dupe you into buying something you'll regret. 
For tips on how to avoid being caught out this Black Friday-Cyber Monday go to https://www.a-cg.org/consumer-advice   
Notes to Editors:
The Anti-Counterfeiting Group (ACG) represents the voice of business in shaping an effective deterrent to counterfeiting in the UK. We help to steer effective policy, promote evidenced based actions, empower multi-agency partnerships and strengthen international collaboration. We have been working since 1980 to raise awareness of this serious organised crime

https://www.a-cg.org/
---