News Room
CTSI can provide expert opinion, comments and spokespeople on a wide range of Trading Standards, consumer protection and regulatory issues. 
Please contact our press office on 01268 582240/07557 229 774 or pressoffice@tsi.org.uk who would be happy to assist.
---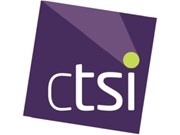 Posted: 16/07/15
Today (Thursday 16 July) the Competition and Markets Authority (CMA) have published their response to the Which? super-complaint and CTSI welcomes the response.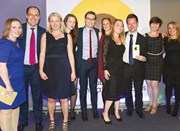 Posted: 10/07/15
The Consumer Protection Partnership (CPP) wins the partnership engagement initiative of the year category at the UK Public Sector Communications Awards 2015. Grayling, communications for National Trading Standards submitted the entry for the National Consumer Week 2014 campaign – 'Good Neighbours Stop Rogue Traders'.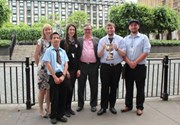 Posted: 06/07/15
Students from Porthcawl Comprehensive School beat tough competition from six other schools in the grand finals of Young Consumers of the Year competition on Thursday 25 June held at the House of Commons.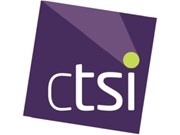 Posted: 02/07/15
Today (Thursday 2 July 2015) CTSI will launch it's first ever Consumer Day during Conference at Bournemouth International Centre.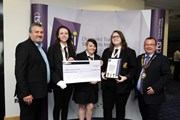 Posted: 02/07/15
Year 10 students at Hebburn Comprehensive School were today (Thursday 2 July) crowned national winners of brief 1 of CTSI's Create a Campaign competition for their underage smoking and drinking awareness campaign aimed at their peers and other young people.