News Room
CTSI can provide expert opinion, comments and spokespeople on a wide range of Trading Standards, consumer protection and regulatory issues. 
Please contact our press office on 01268 582240/07557 229 774 or pressoffice@tsi.org.uk who would be happy to assist.
---

Posted: 01/11/19
A Suffolk business and its director, which failed to fulfil orders and refused to refund customers, have been successfully prosecuted by Suffolk County Council's Trading Standards for a total of 31 offences.
Posted: 09/10/19
The UK's trading standards system is not yet ready for a 'no deal' Brexit, according to the Chartered Trading Standards Institute's (CTSI), Head of Policy, Craig McClue. The comment comes following the No-Deal Readiness Report published today by the Department for Exiting the European Union.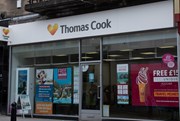 Posted: 09/10/19
The Chartered Trading Standards Institute (CTSI) is concerned about fraudulent insurance claims made in the wake of the collapse of Thomas Cook following a warning by the Civil Aviation Authority.