News
London Trading Standards Week 2019
Posted 09/09/19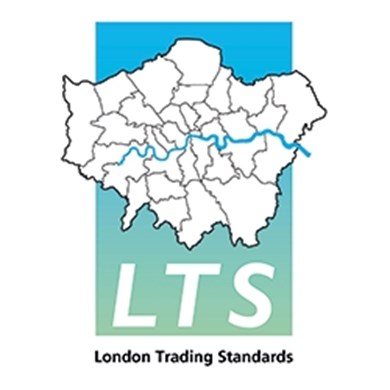 London Trading Standards Week (LTS Week) will today kick off its consumer rights and awareness campaigns across the capital to help highlight how local council trading standards is tackling business crime and keeping Londoners safe.
Criminal law enforcement around business and trading often falls to local council trading standards teams, which play an increasingly significant role in policing London's 500,000 businesses. London Trading Standards (LTS) will be highlighting several issues during the week, including the crucial role councils play in preventing the illegal sale of knives to under 18s and tackling the scourge of rogue letting agents that too often rip-off London's tenants.
As part of LTS Week, LTS will be launching, in partnership with the Mayor's Office for Policing And Crime (MOPAC) and the Metropolitan Police, a new Responsible Retailer Agreement (RRA) for knife sellers, together with good practice guidance and online training animations for shop staff.
There will be many activities during the week across London boroughs, offering advice and giving consumers the opportunity to better understand what trading standards teams do.
LTS Director of Operations, Stephen Knight, said: "Local council trading standards teams police the business community and prosecute when criminal activity is uncovered. After a decade of cuts, we are often inadequately resourced to tackle every case, but teams work extremely hard and use shared intelligence to ensure the worst offenders are brought to justice.
"We play an important role in the fight against knife crime in the capital by rigorously enforcing the law against underage knife sales. We also protect London's tenants from rogue letting agents. During LTS Week we want highlight our work and ensure Londoners are protected from such rogue traders and criminal business activity."
Chief Executive at the Chartered Trading Standards Institute, Leon Livermore, praised LTS Week, saying: "I'm a great supporter of the LTS partnership and how it helps keep London safe. Knife crime impacts on all our communities and the work by the LTS team raises much needed awareness. LTS deals with vital consumer issues and its unrelenting support of London businesses is something we should all aspire to."
Residents can find out more by following LTS on Twitter @London_T_S and by checking for the #LTSWeek2019 hashtag.
Ends
Notes for editor:
1. London Trading Standards (LTS) represents the 33 local authority Trading Standards services in the London Region. LTS shares information and awareness campaigns across the capital to protect consumers and safeguard legitimate enterprise.
2. LTS members advise on and enforce laws that govern the way we buy, sell, rent and hire goods and services. LTS carry out inspections and monitor or investigate complaints. LTS endeavours to work with businesses to help achieve compliance but ultimately, can prosecute those who break the law. Trading standards have the power to inspect premises involved in the distribution of used electrical goods. They may suspend and seize goods as appropriate as well as conduct investigations into criminal offences arising from unsafe goods
3. Consumers may report London related information on trading standards issues to London Trading Standards, via our online reporting tool http://www.londontradingstandards.org.uk/report-consumer-crime/. The information will be passed on to the relevant authority or organisation. Please note it is a confidential no-reply service. If you need any further advice or guidance please contact the Citizens Advice consumer helpline on 03454 04 05 06.
---