News
A guide to holiday travel
Posted 24/12/14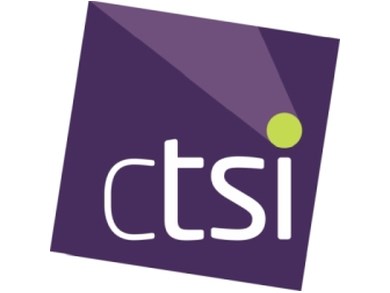 Taking a trip this holiday season? Here are some helpful tips regarding your rights in the event of flight cancellations or delays.
The following guidance applies to those flights departing from any European airport and arriving in any European country where the airline is a European licensed airline.
1. Short delays (15/20 minutes) are not covered by air passenger rights law so passengers have limited rights regarding what they can claim from the airline 
2. If a flight is delayed by more than two hours passengers can expect certain assurances including meals and refreshments in relation to waiting time
3. If the arrival is delayed by more than three hours the airline must compensate for the delay as long as the delay was not caused by extraordinary circumstances (adverse weather, strikes). The airline does have a defence to the level of compensation if it is able to show what delayed the flight. It must show that, 'extraordinary circumstances' prevented the flight taking place. Routine maintenance and pilots not being available are not relevant excuses
4. Consumers experiencing a delay of five hours or more can expect a full refund or a re-routed flight
5. Consumers subject to a cancelled flight may receive a refund or re-route to their final destination. Compensation will be determined by distance travelled and length of notification
6. If a consumer has a valid ticket but the airline has overbooked, they may be asked to take a later flight. If agreed, the airline must offer financial compensation and an alternative flight or ticket refund
7. If checked luggage is delayed, damaged, or lost, a consumer can claim set amounts. It is very important to complain to the airline or baggage handlers before leaving the airport as the law states it is too late once the consumer returns home. The complaint will be listed on a Property Irregularity Report form (PIR). One copy should go to the airline, one to the consumer. Luggage is 'lost' after 21 days so consumers must write to the airline, enclosing a copy of the PIR and they are required to pay compensation
8. A recent UK court case states consumers can make a claim if the delayed flight happened in the last six years
Trading Standards Institute chief executive Leon Livermore said: "We urge anyone travelling by plane this holiday season to protect themselves before there is an issue by knowing their rights. These useful tips will help travellers will save time and money should something go wrong at the airport."
Consumers seeking further advice can call the Citizens Advice consumer helpline on 03454 04 05 06 or visit www.adviceguide.org.uk
ENDS
Notes for Editors:
For further information or to arrange an interview please contact the TSI press office on 01268 582214 or pressoffice@tsi.org.uk
Trading Standards Institute (TSI)
TSI is a training and membership organisation that has represented the interests of the Trading Standards profession since 1881 nationally and internationally.  We aim to raise the profile of the profession while working towards fairer, better informed and safer consumer and business communities. TSI's members are engaged in delivering frontline trading standards services in local authorities and in businesses. www.tradingstandards.uk
---