News
Warning to councils over cuts to statutory services
Posted 07/10/16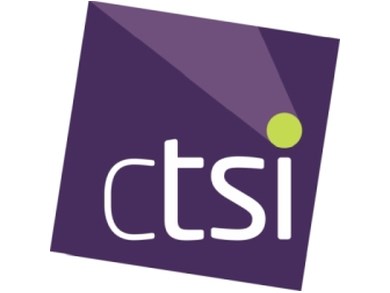 A COUNCIL'S eleventh hour decision to conduct a more wide-ranging review of its trading standards function has served as a reminder to other authorities to think carefully about their statutory duties when making cuts - or risk being hauled before the courts.  
Liverpool City Council has faced a two-year legal challenge from a former employee after it slashed its trading standards officers from 19 to four. The former employee is being supported by the Chartered Trading Standards Institute (CTSI).
Trading standards is responsible for discharging about 250 statutory duties1 concerning everything from disease outbreak and medical weighing equipment to product safety and rogue trading.
The council has now agreed that it will appoint an independent and professionally competent person to conduct a review. It must consider statutory and European Union consumer protection duties as well as the government's enforcement priorities.
It is second time Liverpool City Council has faced pressure to review its trading standards services, in light of cuts. Last week's contempt of court proceedings, at the High Court sitting in Manchester, were expected to focus on whether an earlier review was adequate.
By agreeing to the second review the council has not admitted any wrongdoing. Experts say the issue has far reaching consequences for councils that are having to make difficult choices on how to deliver essential services, while faced with unprecedented cuts.
A CTSI report found2 that the total GB budget for trading standards has fallen from £213 million to £124 million, since 2009, resulting in a 53% cut in staff. Meanwhile, shoddy goods and services are known to cost the economy £23 billion3 while fraud alone is estimated to cost a further £52 billion4.
Professor Keith Brown, director of the National Centre for Post Qualifying Social Work at Bournemouth University, said robust trading standards services are essential for the delivery of adequate adult social care5.
He said: "Section 42 of the Care Act requires local authorities to protect vulnerable people from financial abuse but most councils only prosecute one or two rogue traders a year.
"The Office of Fair Trading tell us that 6.5% of adults have fallen victim to mass marketing scams. That's just one type of scam but it gives you an indication of the scale of the problem."
Jonathan Goulding, a barrister with Gough Square Chambers, said well-funded and well-staffed trading standards departments are essential to protecting consumers from the many unfair practices they face.
He said: "It's encouraging that the Liverpool review will consider consumer protection duties and it will be interesting to see the weight given to them in the exercise of decision making and the funding of essential services."
Leon Livermore, chief executive of CTSI, said it was not just statutory duties that place obligations on councils.
He said: "Councils must also consider the government's enforcement priorities, the first of which focuses on consumer protection, doorstep crime, counterfeit goods and mis-selling by measurement.
"Rarely have we been able to find any reference to these trading standards duties being taken into account and it will be interesting to see Liverpool consider them."
Liverpool City Council's trading standards services first came to the attention of the courts when its former employee, Stephanie Hudson, sought a judicial review. The council instead agreed to conduct a review by way of an undertaking. 
Mrs Hudson, who has now left the trading standards profession, said it was extremely worrying that councils were making cuts with little regard to how they will discharge their duties.
She said: "Liverpool showed they have no knowledge or understanding of the value of trading standards, that's very clear. The amount they spend on trading standards is very small, but its impact is quite immense."
ENDS
Notes to editors:
1 Statutory duties http://www.tradingstandards.uk/jobs/statutorypowers.cfm
2 Workforce survey 2016 http://www.tradingstandards.uk/policy/WFS2016.cfm
3Citizens Advice consumer detriment report https://www.citizensadvice.org.uk/about-us/policy/policy-research-topics/consumer-policy-research/consumer-policy-research/consumer-detriment-counting-the-cost-of-consumer-problems/
4 Fraud is estimated to cost the UK economy £52 billionhttps://www.gov.uk/government/uploads/system/uploads/attachment_data/file/206552/nfa-annual-fraud-indicator-2013.pdf
5 Financial scamming – a brief guide http://www.tradingstandards.uk/templates/asset-relay.cfm?frmAssetFileID=79120 
---