News
Businesses raided in pre-Christmas operations
Posted 22/12/17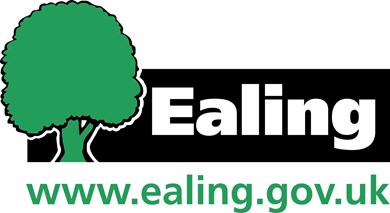 Pre-Christmas operations by Ealing Council and Police have seized a vast amount of counterfeit and illicit items including Chanel and Gucci goods and 95kgs of Shisha.
There were two separate intelligence led operations with the most recent known as Operation Sharp on Tuesday, 19 December 2017 and a series of week-long raids which concluded on Friday, 8 December 2017.
Operation Sharp visited several Southall businesses which uncovered unsafe plugs, counterfeit mobile phone accessories including batteries. The council's trading standards officers and police found one business dumped its illicit stock outside the premises and disappeared.
Overall 4,797 items of mobile accessories were taken from four premises on Bridge Road, including 3,300 counterfeit batteries which are now being examined for safety reasons.
The intelligence-led week-long operation which finished on Friday, 8 December targeted smuggled alcohol and tobacco, as well as counterfeit goods. Several licensed premises were visited with particular attention given to shisha, late night refreshment and off licence venues.   
The council's trading standards officers carried out the seizures while HM Revenue & Customs led on the shisha raids.
The joint work by regulatory service officers and Police seized the following:
11,740 cigarettes
7.92kgs of Indian tobacco
2.90kgs of loose tobacco
12.6lts of alcohol
95kgs of shisha 
2112 Chanel counterfeit items
162 Gucci counterfeit items
Several fake Chanel electric lamps were seized which posed a high fire/electrocution risk to residents.  
The council's food safety team as part of the week-long operation inspected nine businesses (five restaurants and four shops/off licences) in Southall. During the inspections a number of non-compliances were identified including inadequate disinfection procedures, poor cross-contamination controls, poor structural standards and out of date products on sale. 
A total of two notices (pest activity within the food preparation areas and inadequate cooling practices) were served on food businesses where revisits will be carried out to assess compliance in the coming weeks.
Ealing Police Licence Sergeant Graham Edwards, said: "Smuggled and counterfeit alcohol is a very serious issue and it places innocent members of the public at a risk of serious harm. Ealing Police licensing in partnership with Ealing Council are committed in reducing the amount of counterfeit smuggled goods within the borough and will continue to target offenders taking robust enforcement action" 
Councillor Ranjit Dheer, cabinet member for community services and safety, said: "The work achieved by the council's regulatory services teams and the Police should be commended. Their efforts highlight the need to continually assess all business within the borough to seize illicit and counterfeit items.
"Leading into the festive period, we want residents to know the council is doing all they can to make sure genuine and safe presents and products are purchased."
---