News
Counterfeit clothing seller found guilty
Posted 26/10/17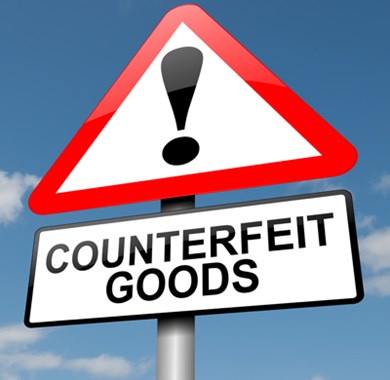 A West Somerset woman has been ordered to pay £2231 in fines and costs, and had over £5000 in cash forfeited, after selling counterfeit branded clothing and accessories on Facebook.
At Taunton Magistrates Court Anita Stearn, 49, of Hillview Road, Minehead, admitted eight charges of selling and possessing counterfeit goods under the Trade Marks Act.
Counterfeit goods have a detrimental effect on local businesses and do not undergo rigorous testing which can make them unsafe. You can report a trader selling fake goods by calling the Citizens Advice consumer helpline 03454 04 05 06. It might stop other people accidentally buying fakes from them in future.
The prosecution was brought by Devon, Somerset and Torbay Trading Standards Service and followed a test purchase of 'Nike' trainers and a Superdry' t-shirt purchased from Stearn's Facebook page 'Neat Sales Minehead'. Both items were counterfeit.
At Stearn's home, Trading Standards officers found £5032.47 in cash and nearly 130 counterfeit items including shoes, clothing, make-up and accessories.
The items all displayed fake protected Trade Marks like 'Nike', 'MAC', 'Adidas' and 'Ugg'. 
The court heard how over two years Stearn had repeatedly travelled to Manchester's Cheetham Hill area to buy more stock to sell, which she either posted or delivered in person to customers.
She used fake profiles which allowed her to continue selling counterfeit goods after previous accounts had been blocked by Facebook
Stearn was ordered to pay a £480 fine, a £30 victim surcharge and full costs of £1721, totalling £2231.
The £5032.47 found at Stearn's home was seized under the Proceeds of Crime Act. Magistrates ordered that the counterfeit goods be destroyed.
Stephen Gardiner, Interventions Manager at Devon, Somerset and Torbay Trading Standards Service, said:

"Counterfeit goods are unfair competition for legitimate local businesses and are usually of poor quality. They rarely go through quality checking procedures and in some cases can be unsafe. We will continue to take action against traders who sell counterfeit goods both on the high street and on the internet."
---