News
Royal Mail scams: Fake unpaid shipping fee message targets public
Posted 10/03/21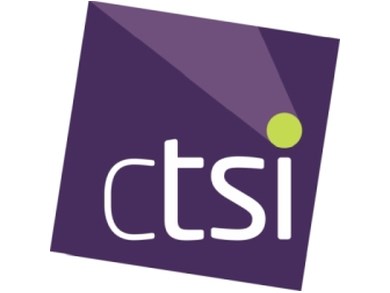 The Chartered Trading Standards Institute (CTSI) has received evidence of a Royal Mail text scam.
Members of the public received texts supposedly from Royal Mail; the text arrives out of the blue and claims that "your Royal Mail parcel is awaiting delivery. Please confirm the settlement of 2.99 (GBP) on the following link:"
In February, Royal Mail itself warned the public about a similar email scam, and it appears that the campaign is taking new forms. 
The message then links to a website mocked up to look like an official Royal Mail platform. The page requests the target's personal and payment details, important information that scammers may use to steal the target's identity.
Concerns about delivery scams have risen since the UK reported a surge in online shopping during the COVID-19 pandemic lockdowns. This means that a targeted individual is now more likely to be awaiting a parcel from Royal Mail, or another delivery company, making the target more vulnerable to this kind of scam. 
Katherine Hart, a Lead Officer at CTSI, said: "This delivery scam is yet another example of fraudsters attempting to make money out of the unsuspecting public. Due to the lockdowns, many millions of people rely on product deliveries, so scammers have focussed their efforts on this theme.
"Royal Mail will only ever contact you via text or email if a customs fee is due, not for domestic parcel delivery. If you have any suspicions, contact Royal Mail to verify before you click any links or share details.
"Also, the public must also be aware that these types of scams may come in many forms, and scammers do not only use Royal Mail branding. Indeed, in January, I commented on a similar scam that used DPD branding. These types of scams come in many forms, not just via text but also in emails and through the phone."
To report scams, contact Action Fraud, or if in Scotland, contact Police Scotland. 
To report email scams, contact the National Cyber Security Centre (NCSC) by emailing report@phishing.gov.uk
For consumer advice, please call the Citizens Advice Consumer Helpline on 0808 223 1133
The public and businesses are encouraged to join Friends Against Scams and Businesses Against Scams, respectively. These initiatives aim to protect and prevent people and businesses from becoming scam victims by empowering them to take a stand against scams.
ENDS
Chartered Trading Standards Institute (CTSI)
CTSI is a training and membership organisation that has represented the interests of the Trading Standards profession since 1881 nationally and internationally. We aim to raise the profile of the profession while working towards fairer, better informed and safer consumer and business communities.
CTSI's members are engaged in delivering frontline trading standards services in local authorities and in businesses. www.tradingstandards.uk
---