News
South West Trading Standards project wins CTSI Hero Award
Posted 20/10/21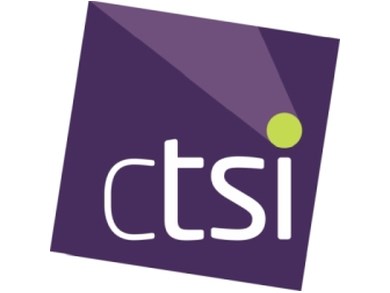 A project entitled Raising awareness of Mental Health & Wellbeing in farming communities, created by Heart of the South West Trading Standards officers Nikki Rattenbury, Rebecca Barker and Samantha Younger of the Trading Standards Farming Partnership (TSFP), has won recognition from the Chartered Trading Standards Institute (CTSI). 
The project, which focuses on farmers' mental health in one of Britain's largest farming regions, received the CTSI Hero Award for best Trading Standards Project at the awards ceremony held at One Great George Street, Westminster, on the evening of Tuesday 19 October. 
Due to the rural nature of the South West region, advice, guidance and enforcement on animal health, welfare and disease control is a high priority. Due to a spate of recent incidents thought to be related to farmers experiencing challenges impacting their mental health, it was clear that more work was needed to raise awareness about mental health and wellbeing and the support available.
The project brought together several rural organisations and support services to raise the profile of mental health in rural communities and demonstrate the help available to those in need. The project saw a series of three webinars highlighting the importance of this crucial issue and available support services, bringing together speakers from the Gay Farmer Helpline, the Farming Community Network, Young Farmers and an accredited cognitive behavioural therapist.
The scope of the project enabled a team of trading standards animal health officers to receive mental health' first aid'. This training helped officers identify the early signs of mental illness. After calls from multiple businesses, the project created a Listening Ear Support Service for Devon, offering businesses a safe and friendly space to discuss the stresses they faced running a business during the COVID-19 pandemic. 
The Mental Health & Welfare in Farming project continues to gain high praise. The number of partners of the TSFP is set to expand, raising its profile using social media and eventually face-to-face events such as the Devon and Somerset County shows.  
Paul Thomas, Head of the Heart of the South West Trading Standards Service, said: "Farming is a major part of South West economy, but for many the pandemic made what was already a challenging way of life a lot more difficult. 
"According to the Farming Community Network, nearly half of all calls made to their helpline between July and October last year were related to mental health. It was apparent that many in the farming industry were struggling but didn't know how or where to get support.
"Our aims were; firstly, to bring together rural groups and organisations to highlight the stigma surrounding mental health so those who were struggling knew that they weren't on their own and how they could access support if they needed it and, secondly, to start building and upskilling that necessary network of support."
CTSI Chief Executive, John Herriman, said: "Supporting mental health is so important, and the COVID-19 pandemic has had enormous negative impacts for so many, especially in remote communities. The work of this project is vital for removing the stigma and helping people to talk openly about their mental health.
"Everything about this campaign demonstrates trading standards professionals going above and beyond to support the communities they serve. The project speaks volumes for the importance of key stakeholders collaborating to deliver a comprehensive support service to a particularly vulnerable community who have welcomed the help."

ENDS

Chartered Trading Standards Institute (CTSI)
CTSI is a training and membership organisation that has represented the interests of the Trading Standards profession since 1881 nationally and internationally. We aim to raise the profile of the profession while working towards fairer, better informed and safer consumer and business communities. CTSI's members are engaged in delivering frontline trading standards services in local authorities and in businesses. www.tradingstandards.uk

CTSI Press Office: pressoffice@tsi.org.uk, 01268 582240
---