News
July news and policy round up
Posted 27/07/23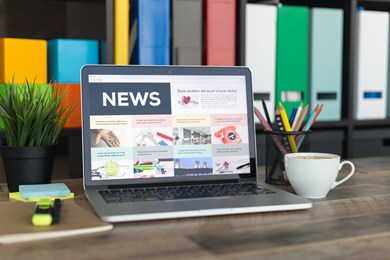 Consumer attitudes to vegan and plant-based food
Following engagement with CTSI members, lead officers and stakeholders, a policy report examining vegan and plant-based food has been published. The report, Vegan and Plant-based Food, warns that the lack of a legal definition for vegan food is potentially putting people with allergies at risk, as well as causing confusion for consumers and businesses. The policy paper was well received and was featured on the front page of the Guardian, who also posted it online here.
The report also secured coverage in the Metro and on Sky News amongst many other outlets in print and online. CTSI's Campaigns and Communications Executive, Kerry Nicol, joined the BBC4 Today programme to discuss the risks found in the report and the need for a legal definition of vegan food. You can listen to the feature here (35 minutes in). You can also view our vox pops, which showcase consumer opinion on vegan and plant-based food.
CTSI will continue to work in this space and campaign for a legal definition of vegan food.
CTSI makes concerns heard on Digital Markets, Competition and Consumers Bill (DMCC)
CTSI has been involved in policy work around the Digital Markets, Competition and Consumers (DMCC) Bill. The DMCC Bill is designed to enhance the regulation of competition in digital markets, and the CTSI policy team has been working with CTSI Lead Officers to contribute to this policy discussion via amendments, tabled to the House of Commons.
Amendments submitted by CTSI include clarifying key definitions, requesting powers for Trading Standards Officers in the realm of online marketplaces, and amending methods by which Trading Standards Officers can request information from businesses. These amendments have been submitted via Labour Peers Ms Seema Malhotra MP and Neil Coyle MP, and CTSI will be further engaging with peers in the House of Lords regarding the Bill.
CTSI has also been sitting as the secretariat for the APPG evidence sessions on online marketplaces, facilitating important policy discussions around the safety of products sold on the platforms and issues with the supply chain.
Trading Standards added to list of Regulated Professions by UK Government
Inspectors of Weights and Measures have now been added to the list of the UK regulated professions and their regulators and the Register. 'Regulated profession' is a term defined in the Professional Qualifications Bill and means a profession which is regulated by law in the UK or part of the UK. The introduction which CTSI and our members have been calling for, for some time, is long overdue and has been welcomed by the Institute.
Caring for our Animals survey
As you may be aware, CTSI was deeply disappointed by the recent decision to scrap the Kept Animals Bill (read more here). CTSI remains committed to campaigning for the inclusion of these safeguarding measures in legislation and we will continue our work in this area with the guidance of CTSI Lead Officers for Animal Health and Welfare, Stephanie Young and Sion Hughes. As we still want to see the welfare issues addressed, we will be raising questions to Government on the next steps.
We would really appreciate it if members with experience in this space would complete the CTSI's Caring for Our Animals survey to aid us in our campaign and to help us better understand the challenges facing the Trading Standards Profession concerning animal welfare. The survey closes on Friday 9 August 2023.
If you have any queries or any further information that is not included in the survey that you could like to share, please contact georgiec@tsi.org.uk
Trading Standards in Westminster
Trading Standards has received significantly more mentions in recent House of Commons and House of Lords debates. CTSI is reaching out to all of the MPs and Lords engaged in these debates to further brief them on the vital work of Trading Standards. We wanted to provide you with a snapshot of some of the topics.
Debate on underage vaping
MPs stressed the crucial role of Trading Standards in curbing the sale of vapes to minors. Concerns were raised about the lack of enforcement and resources for Trading Standards to tackle the issue effectively. Measures to prevent vapes from appealing to children were discussed, including plain packaging, restrictions on flavours, and stronger regulation similar to tobacco products. There was a consensus on the need to strengthen Trading Standards' capacity to combat the sale of vaping products to under-18s was emphasised. The importance of cooperation between Trading Standards and other agencies, such as HMRC, in tackling the illegal trade in tobacco and vaping products was also highlighted. Additionally, calls were made for tougher penalties for non-compliant vendors and improved online and social media regulation to protect children from exposure to vape marketing. The debate underscored the significance of Trading Standards in safeguarding public health and protecting minors from harmful substances.
Commons Written Answer: Department for Environment, Food and Rural Affairs: Poultry: Imports
The debate is centred around the measures taken by the Department for Environment, Food and Rural Affairs (DEFRA) to tackle imports of poultry not reared in accordance with UK legal standards. Mark Spencer (Minister for Food, Farming and Fisheries), emphasises that the UK maintains high food safety and animal welfare standards for its produce and has no intention of lowering these standards. All imported food and drink products, regardless of their purpose, must comply with UK import requirements and regulatory standards for food safety. DEFRA works alongside various government departments, agencies and local Trading Standards, to ensure that all food imports adhere to the relevant UK product rules and regulations to safeguard public health.
Lords Written Answer: Department for Business and Trade: Bicycles and Electric Scooters: Batteries
In a recent debate, Lord Blencathra raised concerns about the safety of e-bike and e-scooter batteries following reports of deaths in Cambridge caused by a battery catching fire. He questioned the government about the steps they would take to ban the importation of such batteries that lack the UL2271 certification, which is a safety standard.
In response, The Earl of Minto highlighted that the Office for Product Safety and Standards (OPSS) was informed about the incident by the National Fire Chiefs Council. OPSS is collaborating with the Cambridgeshire Fire and Rescue Service and Trading Standards to gather information about the product and to provide support for a thorough investigation to ensure that unsafe products are taken off the market promptly to protect consumers' safety.
---