News
Royal Mail stops 1 million scam mail items from reaching customers in six months
Posted 04/07/17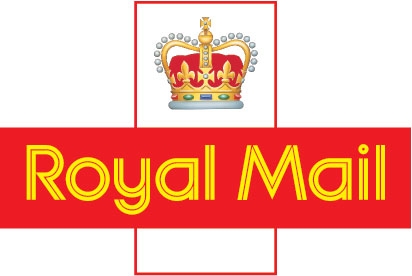 Royal Mail today announced that it has successfully stopped one million scam mail items from reaching UK homes since the launch of its latest drive against fraudsters in November. 
The impounded scam mail is currently being stored in a secure warehouse in an undisclosed location before it is destroyed by trained operatives. 
"We are working hard to try and stop this terrible material from reaching UK households," said Stephen Agar, Managing Director of Letters at Royal Mail. "Every item of scam mail, however, is one item too many. We continue to fight against the fraudsters who cause so much misery." 
Business Minister Margot James said: "Since the industry roundtable I hosted last year, Royal Mail has been ramping up its efforts to protect vulnerable consumers from receiving scam mail. Stopping a million items since November is a significant milestone. These scams can have a devastating impact on those affected, and that is why this government is committed to ensuring that action is taken. 
"July is Scams Awareness Month and Citizen's Advice will be working closely with a wide range of organisations to help ensure consumers don't become victims to any scams." 
Louise Baxter, Team Manager, National Trading Standards Scams Team, said: "Mail scams tend to target vulnerable individuals such as older people living alone or people living with a health condition or disability. As well as leaving people out of pocket – we estimate that £5-10 billion is lost to scams each year in the UK – victims are often left feeling a sense of shame and social isolation. That's why we're working so hard with Royal Mail to help identify fraudulent mail to stop it from reaching households in the first place." 
The million-item milestone follows the launch of several new initiatives aimed at protecting consumers from scam mail which can include invitations to participate in lotteries with fake prizes and letters from "clairvoyants".
In November, Royal Mail announced the coordination of an industry-wide response to tackle fraudulent mail at its source including the launch of an industry-wide code of practice, developed by Royal Mail and supported by firms including Whistl and UK Mail.
In March, Royal Mail announced changes to the terms and conditions governing bulk mail contracts. The changes enabled Royal Mail to follow up on solid intelligence by refusing to carry mail that is suspected to be fraudulent.
In April, Royal Mail began proactively contacting by Special Delivery households receiving high volumes of scam mail. Under the initiative Royal Mail blocks and impounds scam mail at its major distribution centres before it reaches the customer's letterbox. Legitimate business and personal mail continue to be delivered to the customer in the usual way.
Impacted customers are able to contact a dedicated Royal Mail helpline, email or Freepost address for more information if they have any concerns. 
These recent initiatives build on work Royal Mail has already done in tandem with the National Trading Standards Scams Team to protect its customers from fraudulent items of mail. In 2014, the company set up a joint initiative with the National Trading Standards Scams Team introducing a new process for terminating the mailings of companies that send fraudulent mail. This resulted in thousands of frontline workers being trained on how to identify scam mail and spot potential victims of scam mail.
Customers can find out more information about scams by visiting www.friendsagainstscams.org.uk.
Ends
ISSUED BY
Royal Mail press office
0207 449 8254
Notes to editors  
About Royal Mail
Royal Mail plc is the parent company of Royal Mail Group Limited, the leading provider of postal and delivery services in the UK and the UK's designated universal postal service provider. UK Parcels, International and Letters ("UKPIL") comprises the company's UK and international parcels and letters delivery businesses operating under the "Royal Mail" and "Parcelforce Worldwide" brands. Through the Royal Mail Core Network, the company delivers a one-price-goes-anywhere service on a range of parcels and letters products. Royal Mail has the capability to deliver to more than 29 million addresses in the UK, six days a week (excluding UK public holidays). Parcelforce Worldwide operates a separate UK network which collects and delivers express parcels. Royal Mail also owns General Logistics Systems (GLS) which operates one of the largest ground-based, deferred parcel delivery networks in Europe.
---